OddCameras.com The Braun Paxette Super II B

The Braun Paxette Super II series started in 1956. The Super II B (B stands for Belichtungsmesser = light meter) was launched in 1957. The meter needs a much bigger top housing than the ordinary Super II. Note that the lower part of all Paxette housings has stayed the same for all of the series.

Some pictures: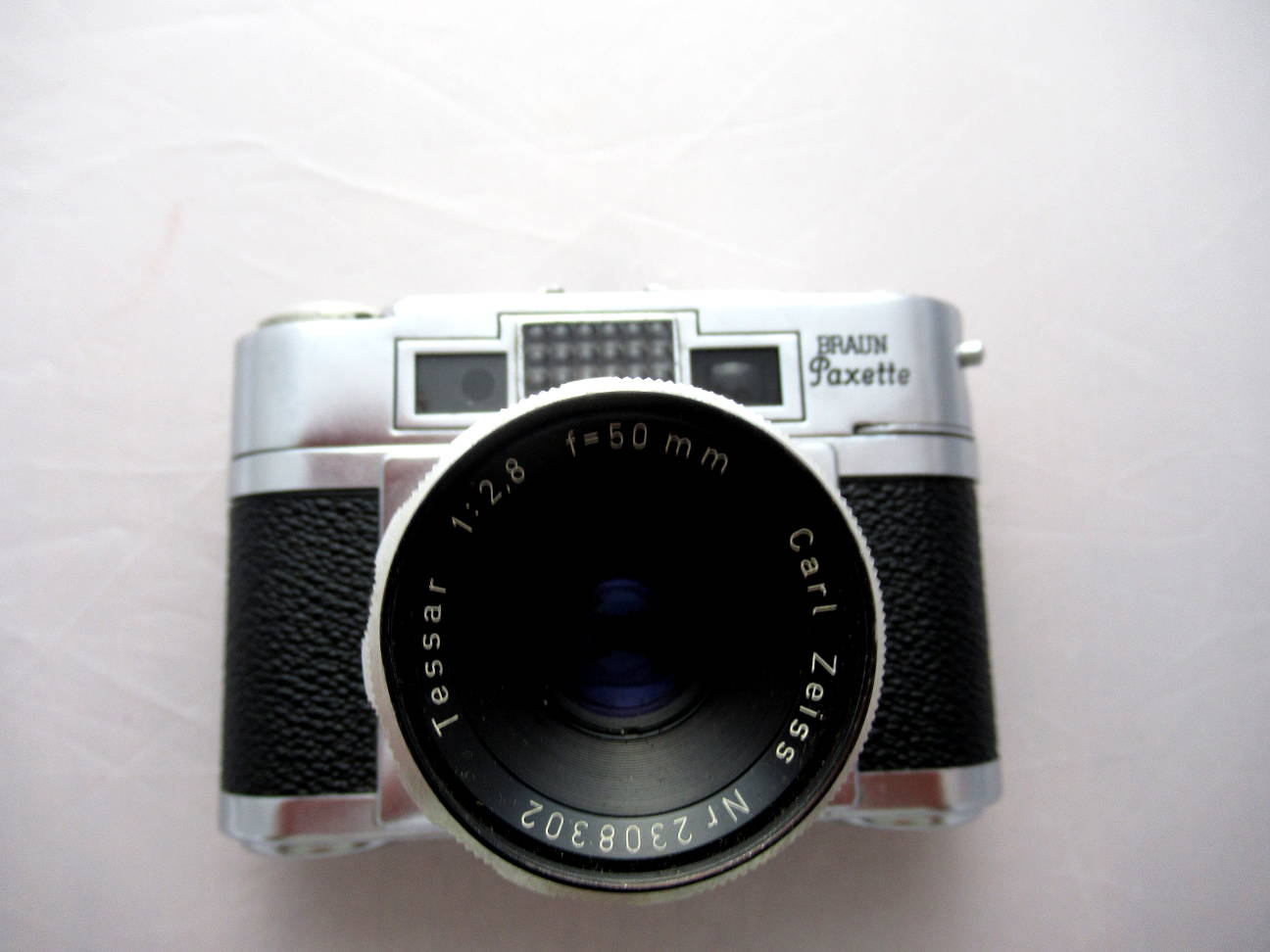 Camera front. This camera has an interesting Tessar lens. The botton that sticks out to the tp right of the housing starts the metering.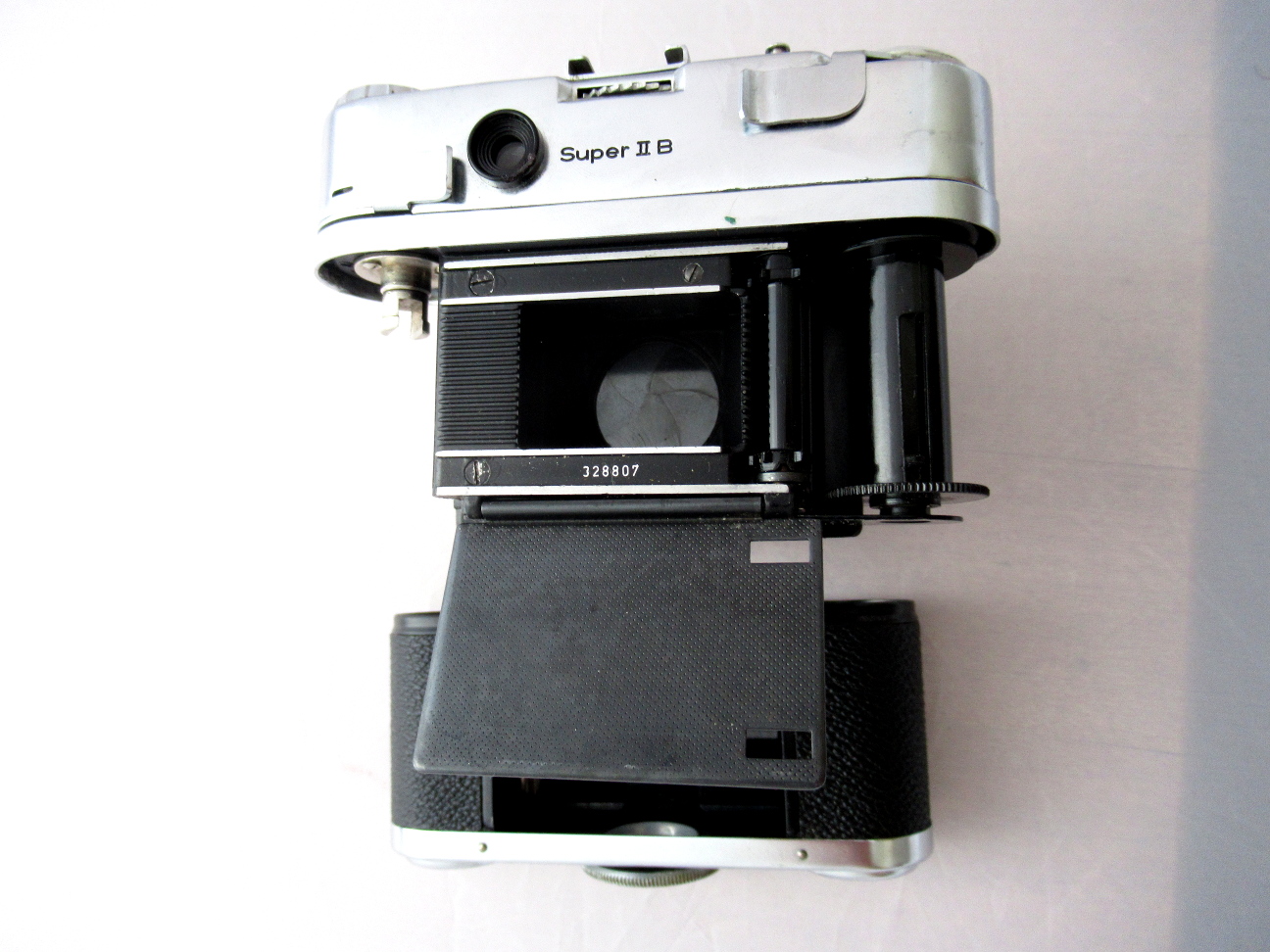 Camera back.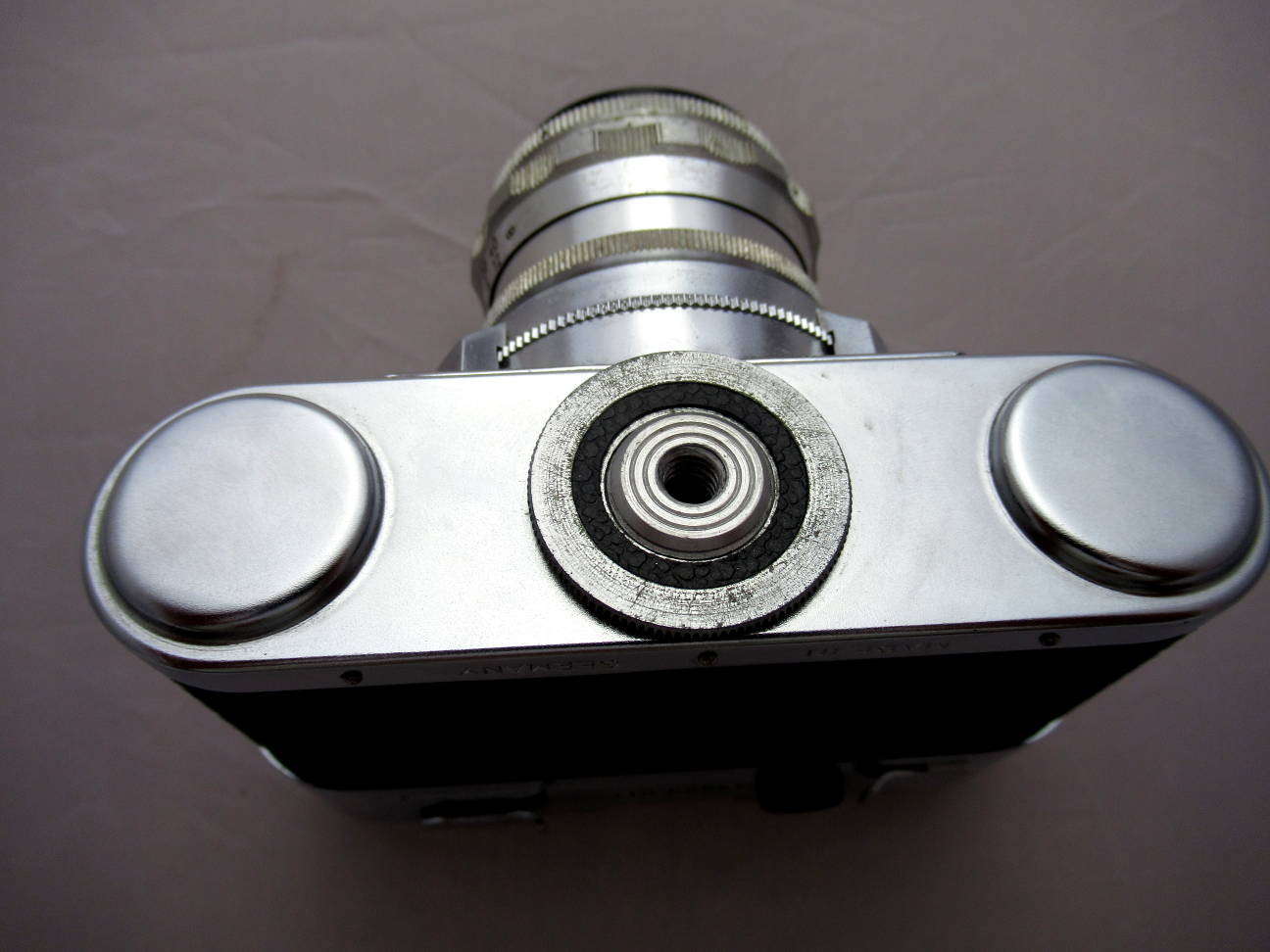 Camera bottom.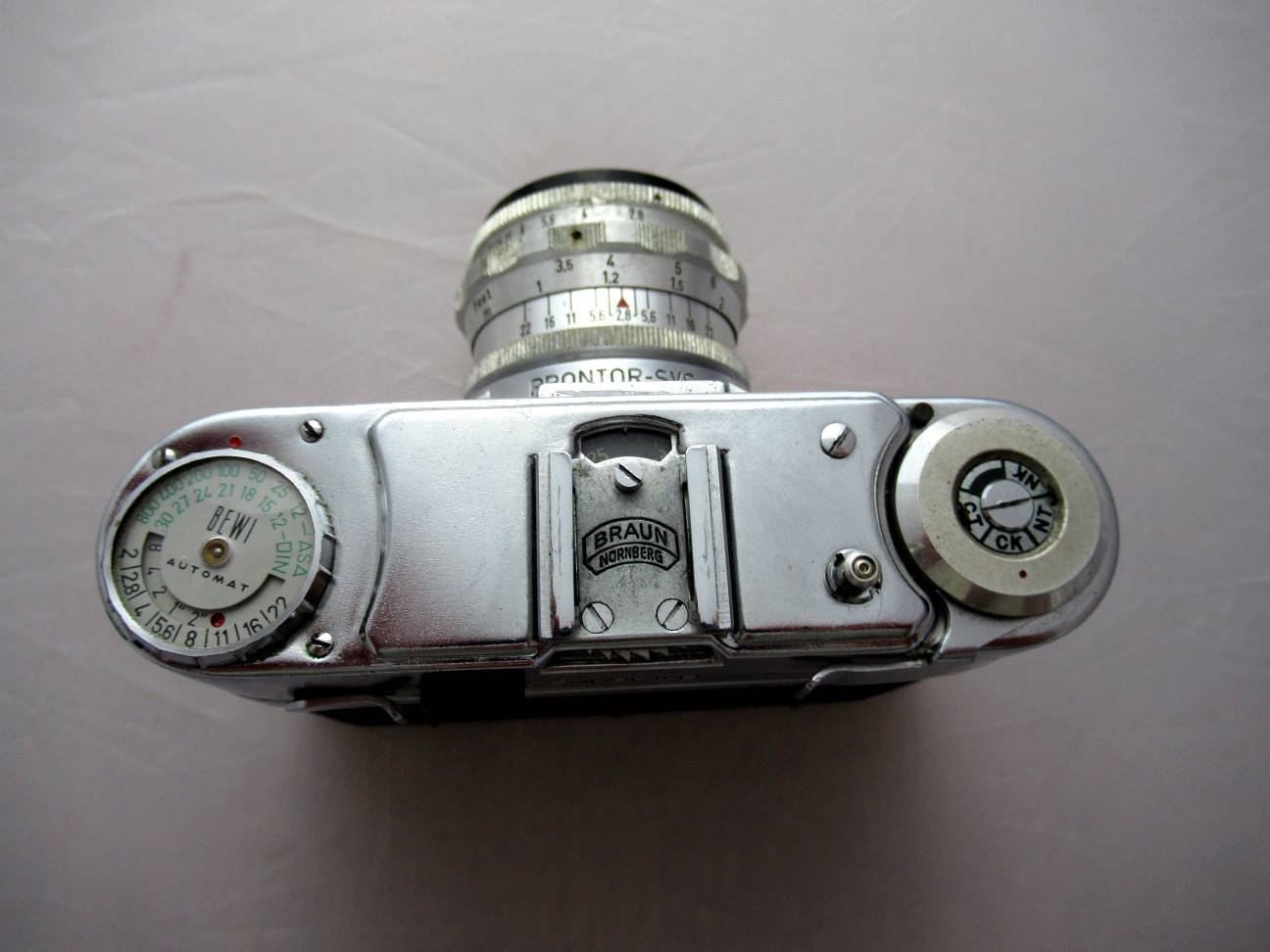 Seen from above. The series II Paxettes with light meters had a built-in Bewi Automat.

The Automat is magic, you push the button, the scale swirls, and if you release the button it stops and indicates the convenient choice of speed/aperture combinations. This is very handy, but it's known that there are a lot of dead ones around. Be aware: the scales still swirl on a dead meter, but always stop at the same point. So an uninformed seller could think it works.