OddCameras.com Beirette vsn

The Beirette vsn is a minimalist 35mm camera for 24x36mm film format. It was built in huge numbers by the VEB Kamerafabrik Freital from 1974 to 1989. In the GDR as well as in all export markets, it was sold under its original name, only in Western Germany ir was named Beroquick 135.

It's a mix of plastic and metal with a decent triplet lens. There is a version with silver metal parts. Its main features are:

45mm F2.8 Meritar lens, F2.8 -F22, min. focus 0,6m
Shutter, B, 1/30, 1/60 and 1/125s
Size 100 x 74 x 53 mm, Weight 451 gr,
hot shoe

Some photos: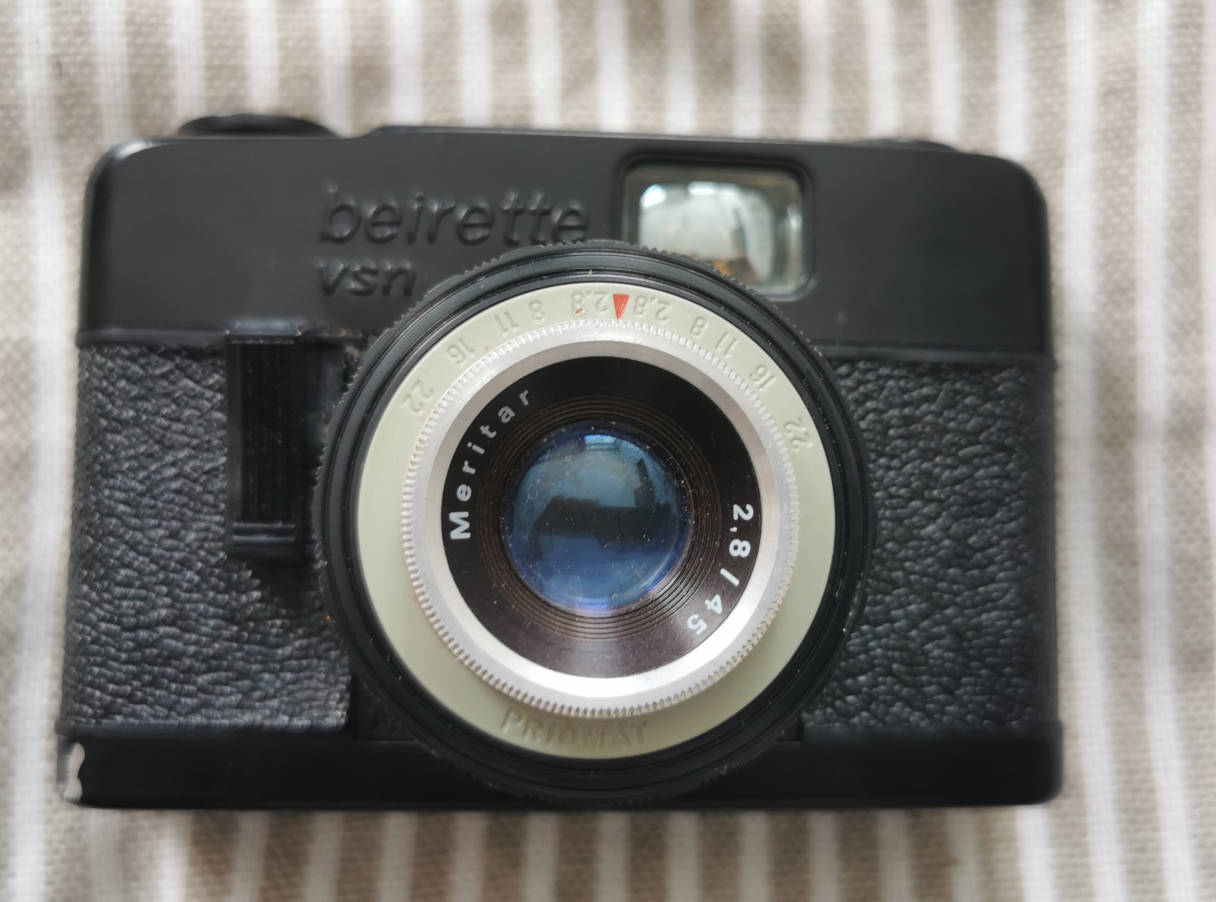 Camera front. Shutter release and DOF scale around the lens.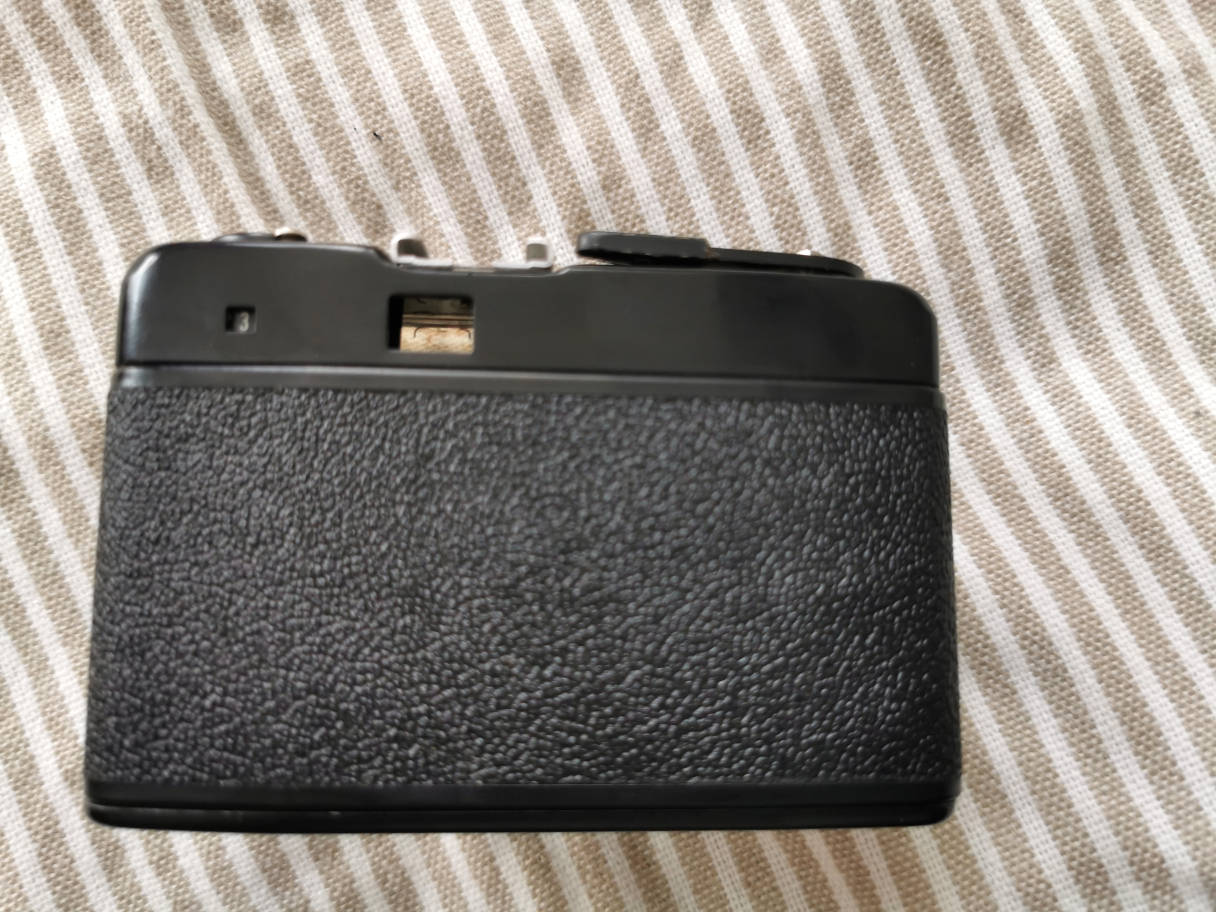 Camera back. Film counter, viewer and advance lever.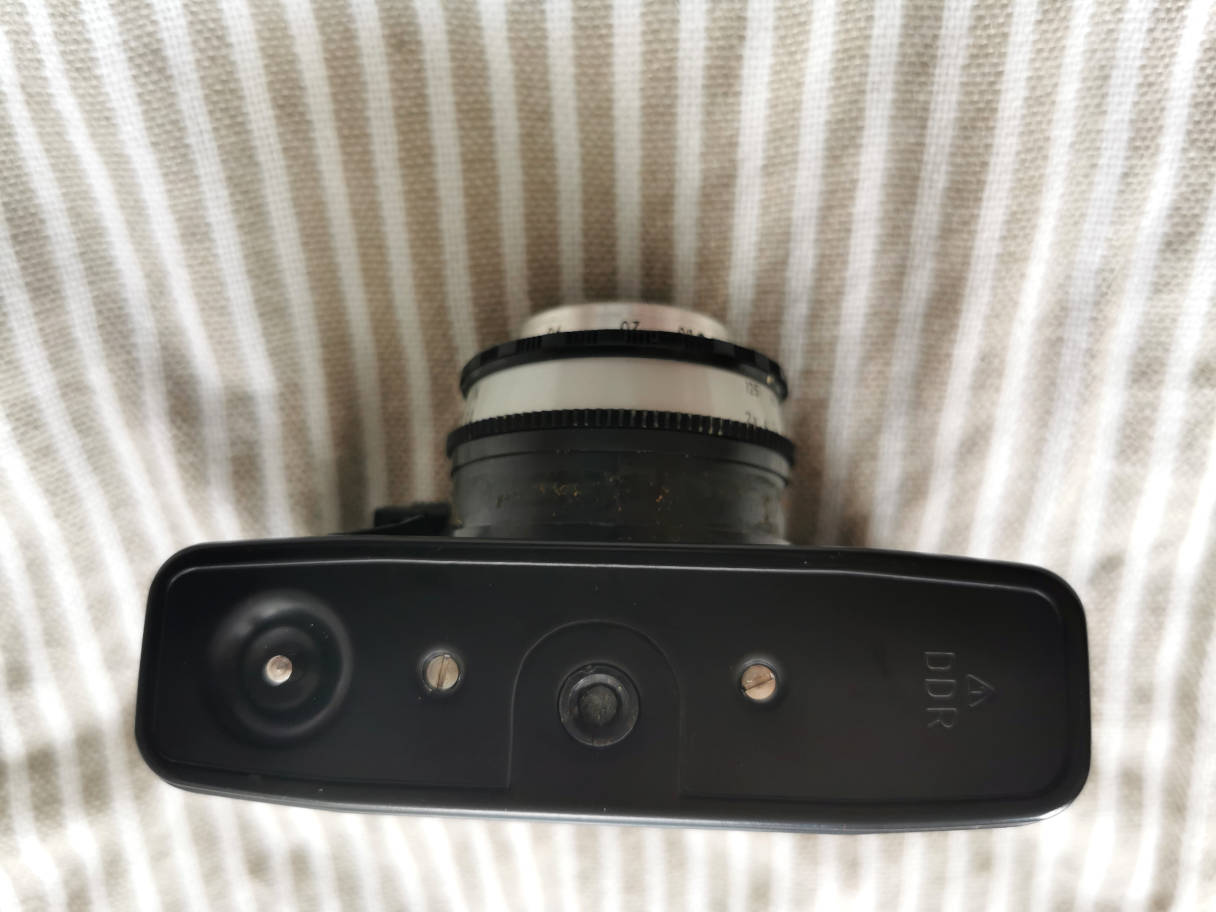 Camera bottom. Rewind unlock, tripod socket.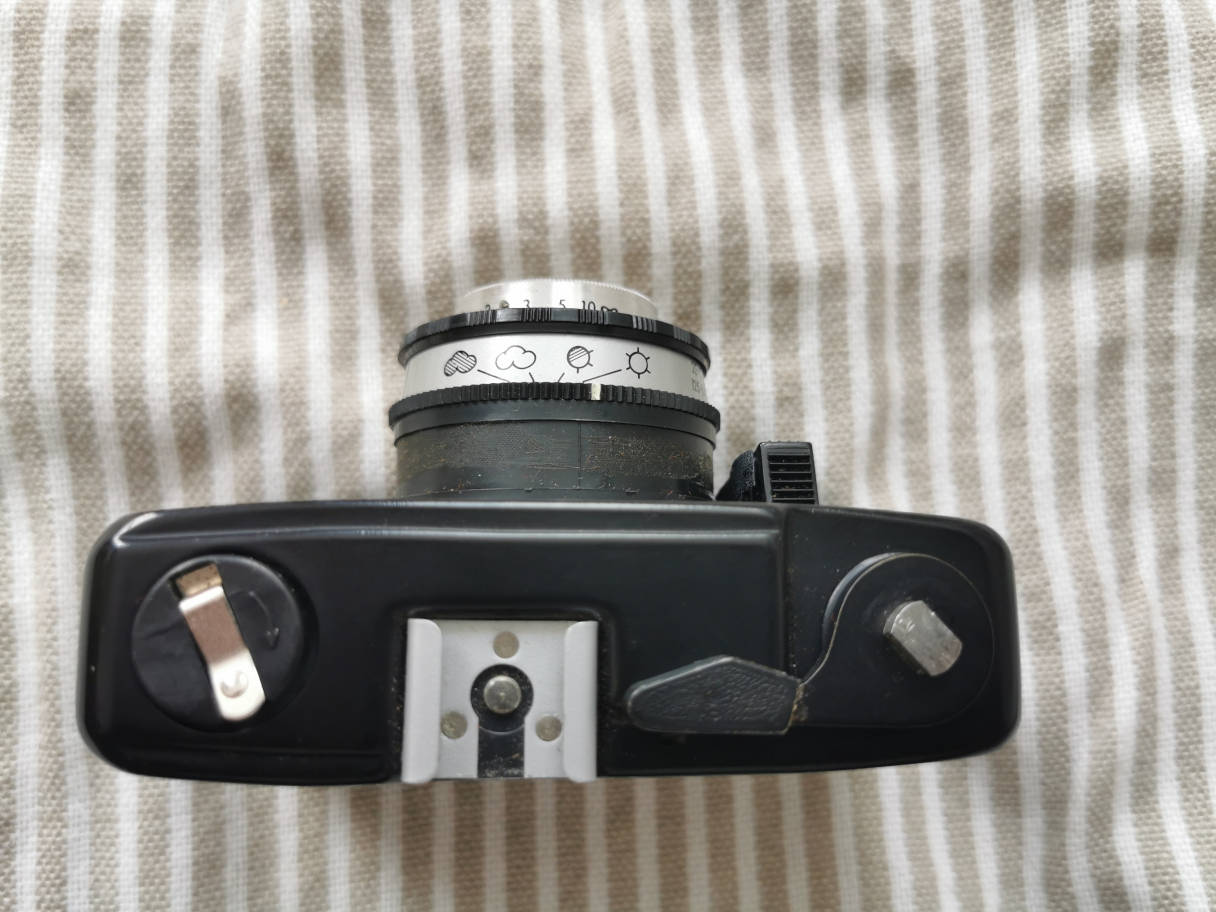 Seen from above. Rewind, hot shoe and advance lever. Distance scale on the outer lens barrel, weather symbols for exposure estimation.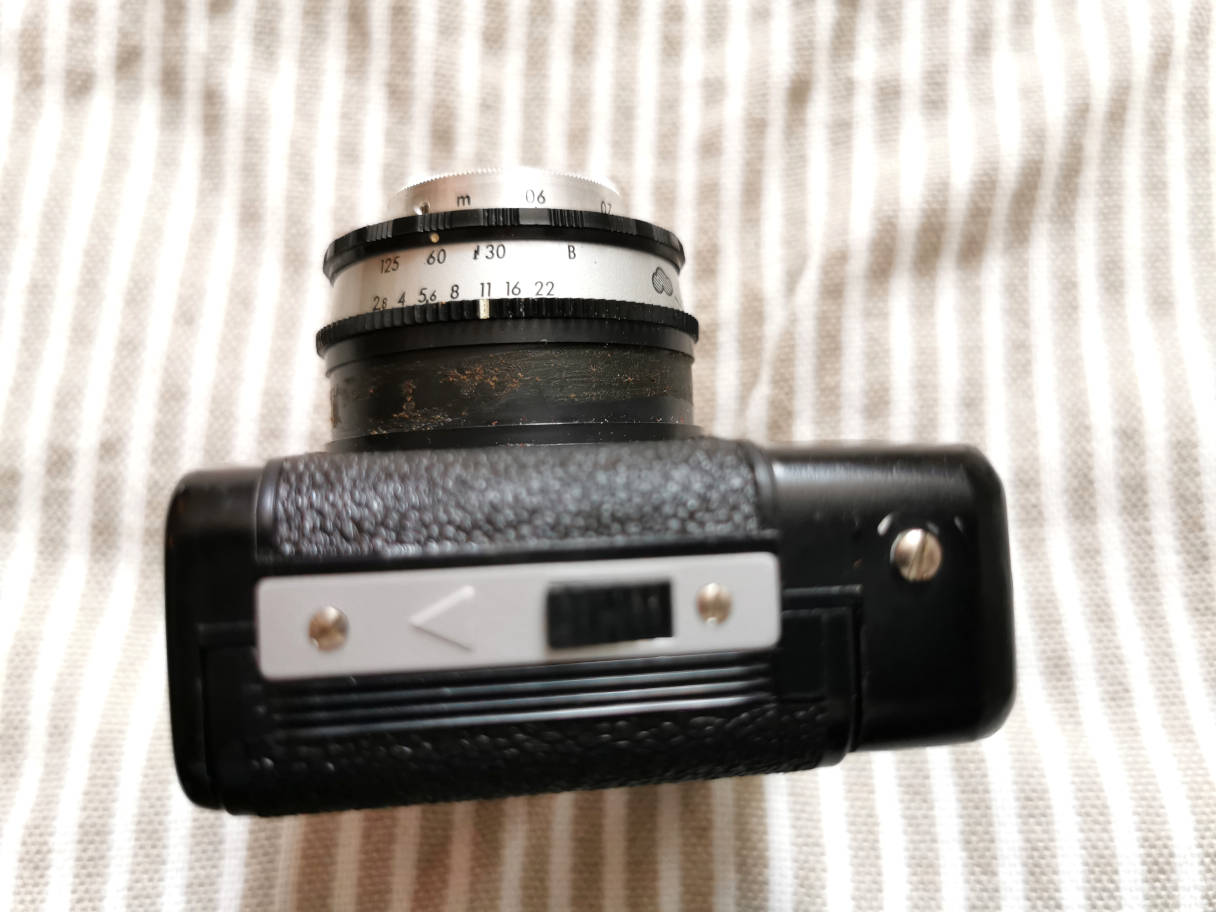 Seen from the right. Back opening tab. On the lens barrel: speed and aperture setting.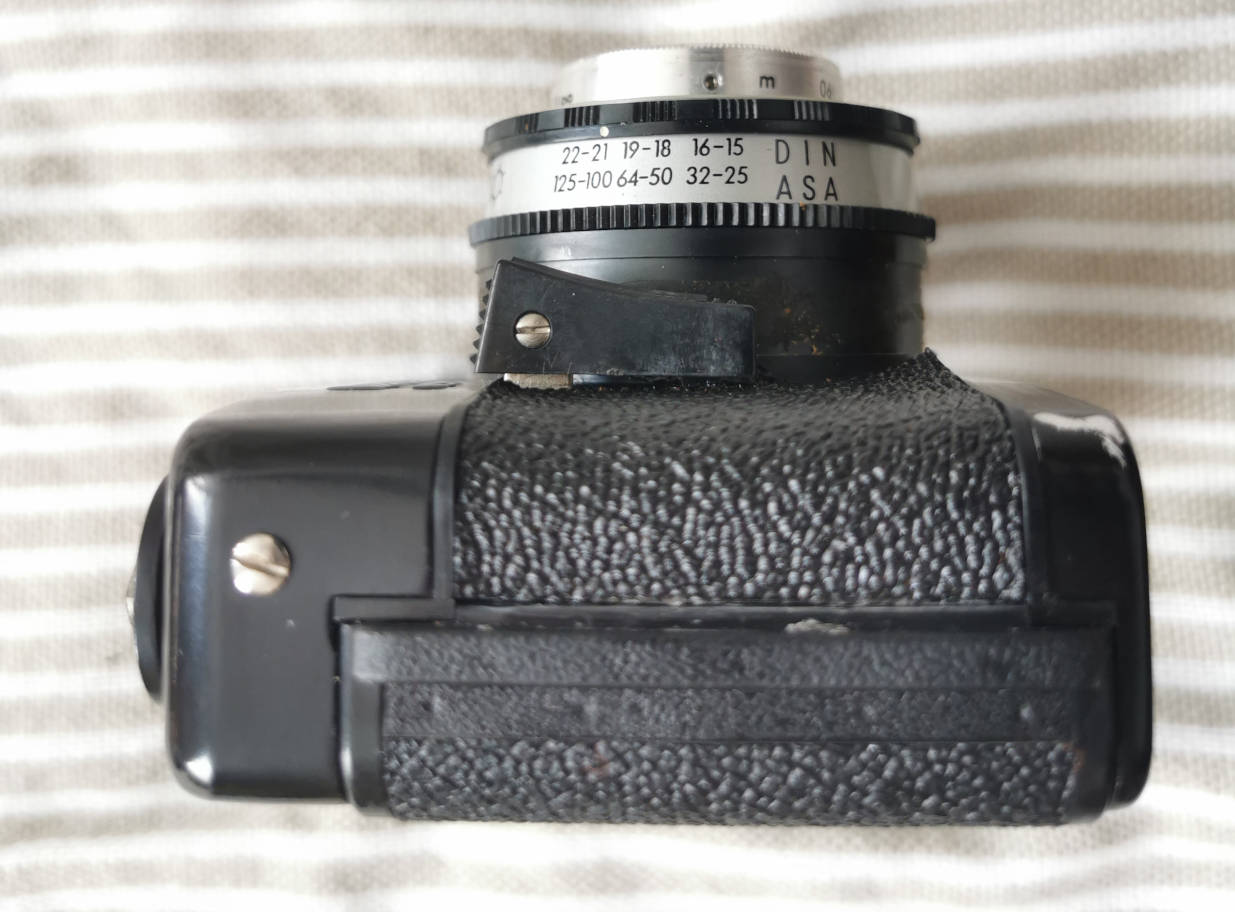 Left side: If you have no meter, set your film speed, ISO 25-32 sets 1/30, 50-64 sets 1/60 and 100-125 sets 1/125s. If you then set the according weather symbol, exposure will be OK. Simple, but it works in case of.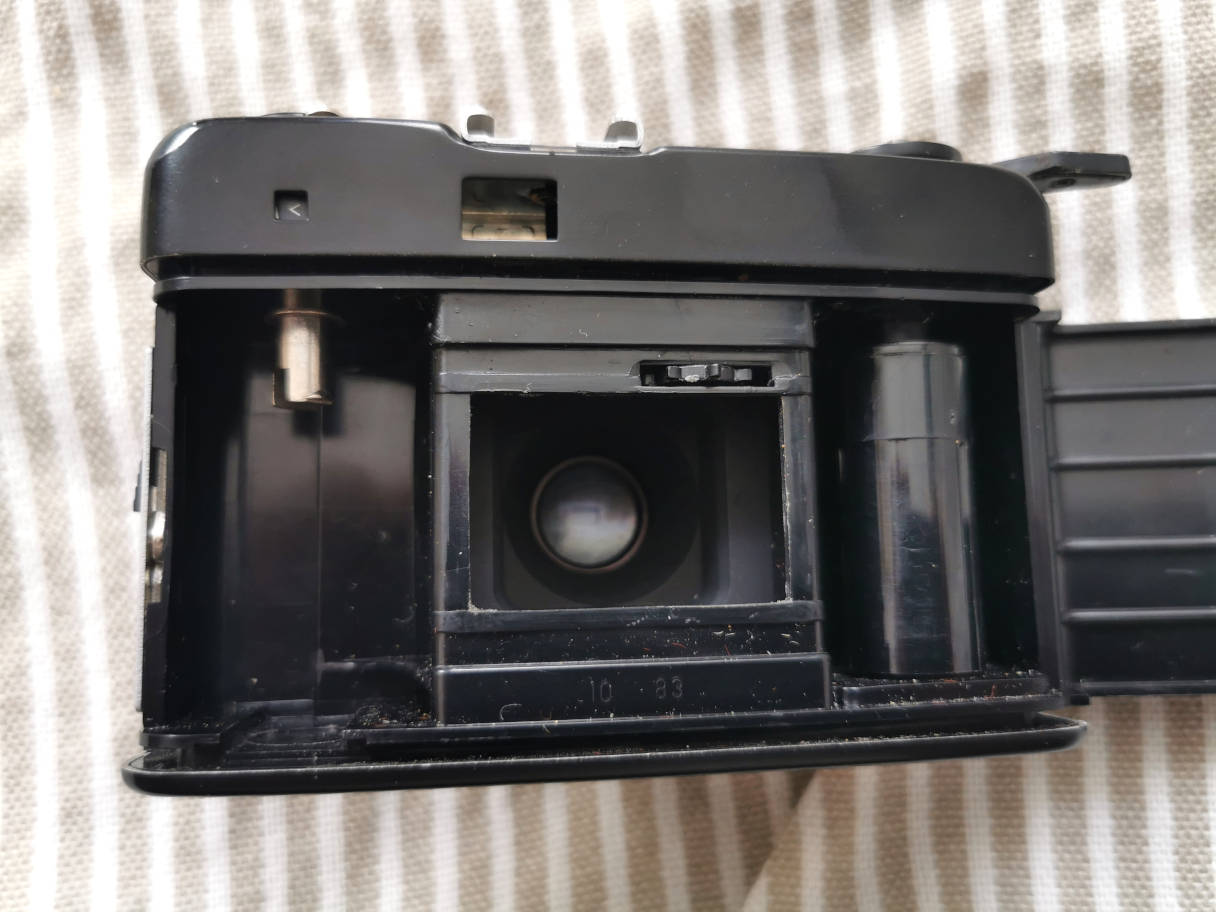 Camera back open. Film compartment.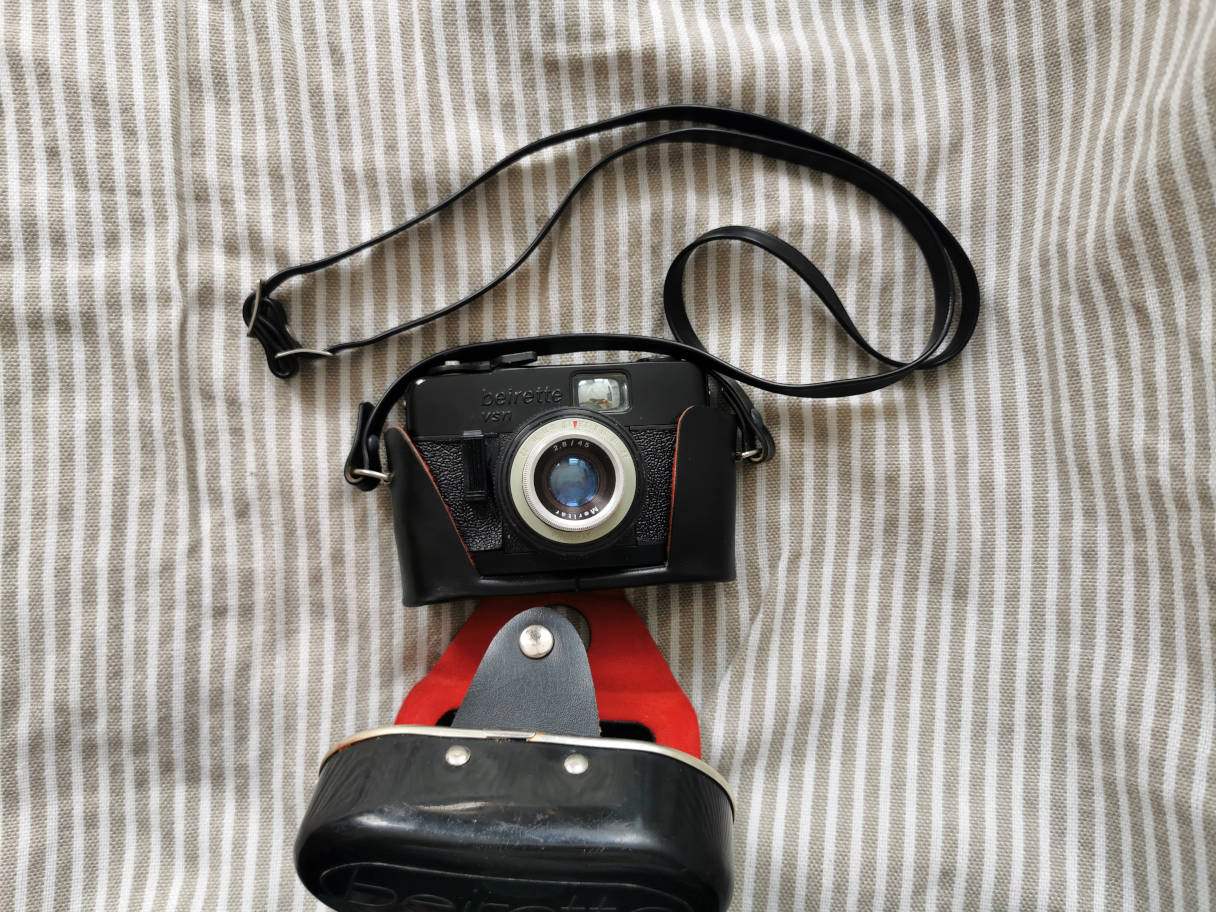 Camera with case.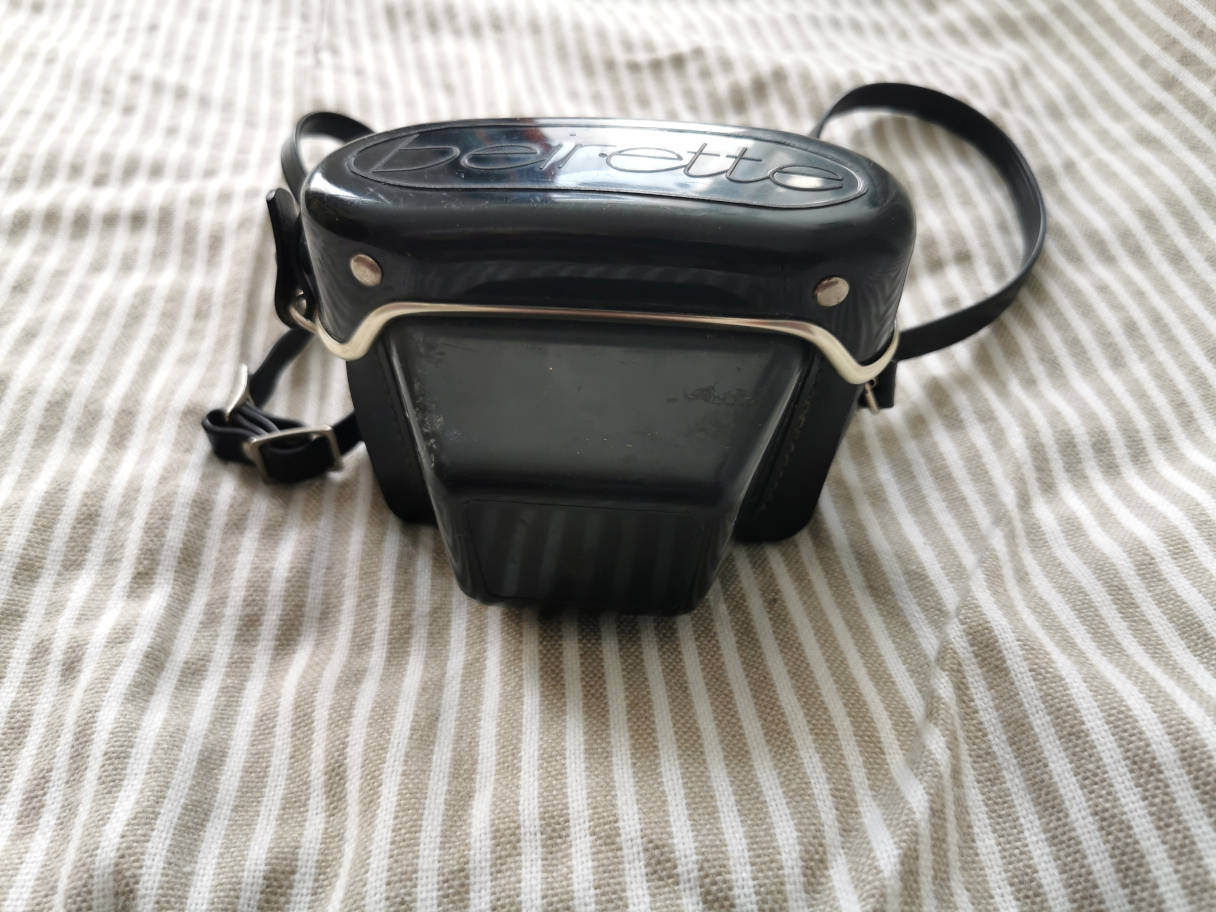 Case closed.