OddCameras.com Cameradactyl Universal Travel Camera

This is a custom made camera which uses Mamiya Univeral or 23 lenses and Mamiya RB67 or Graflex Graflok backs. The lenses and the backs are known for superb quality, so they are a good basis for a travel camera. Cameradactyl is a company that makes 3D printed camera accessories like grips and now also does custom camera bodies on demand. They call this one "Homomculus 69", their

website is here

. Parts of this camera body can be ordered in colour, but I chose black all over.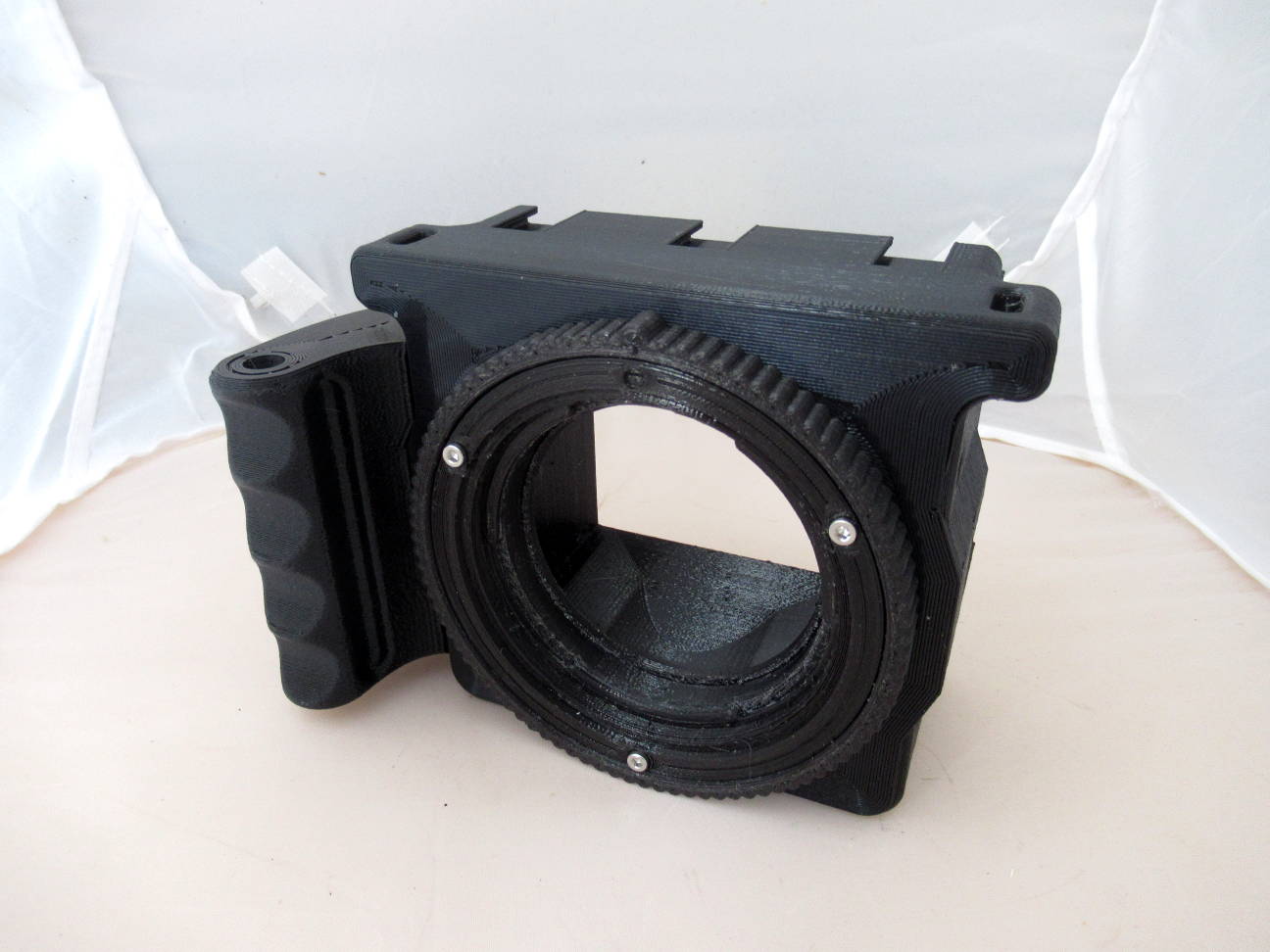 The camera body, all 3D print, with the Mamiya Universal or 23 standard connection.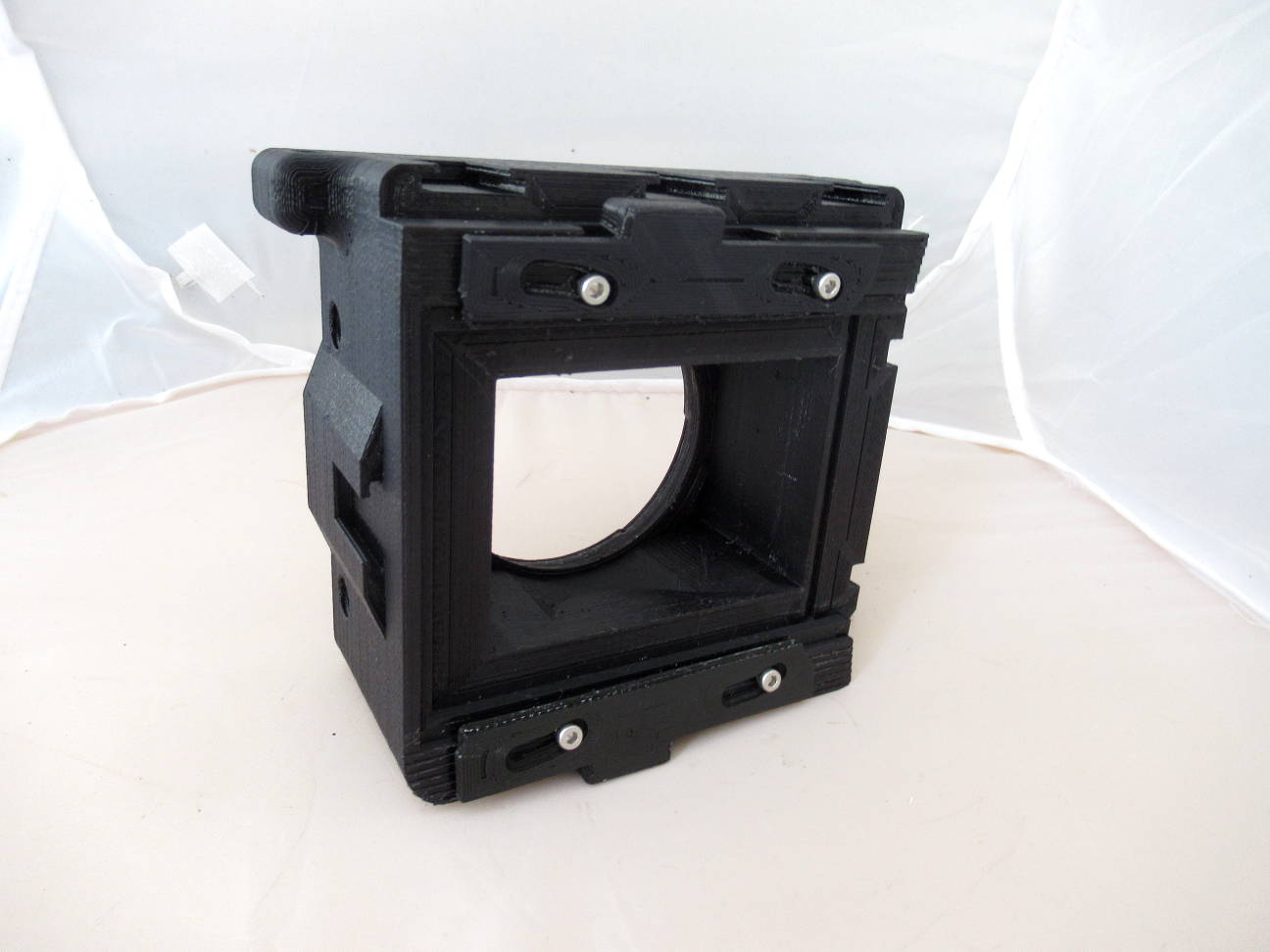 Seen from the back, Mamiya RB67 or Graflex Graflok standard.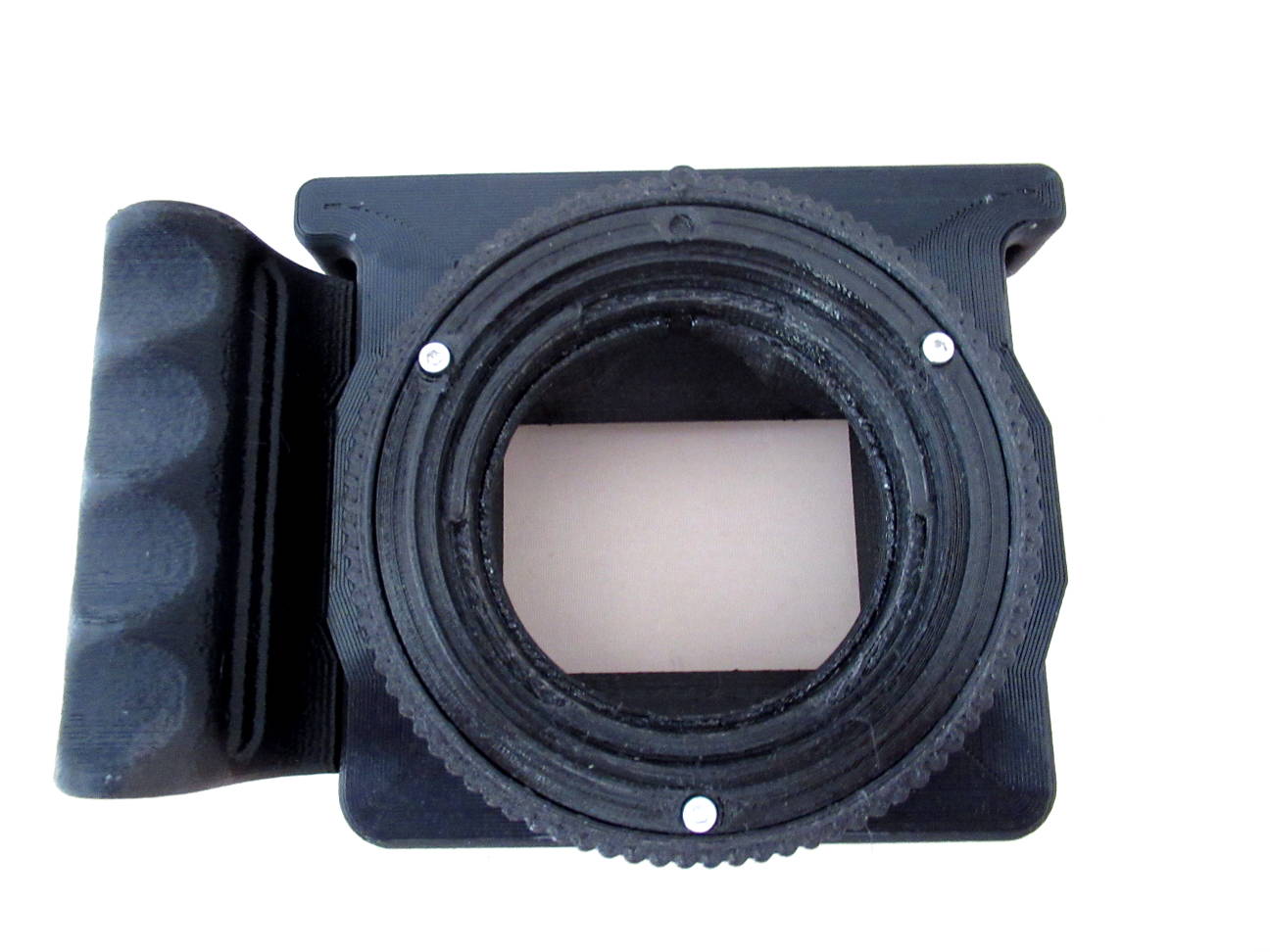 Camera body front.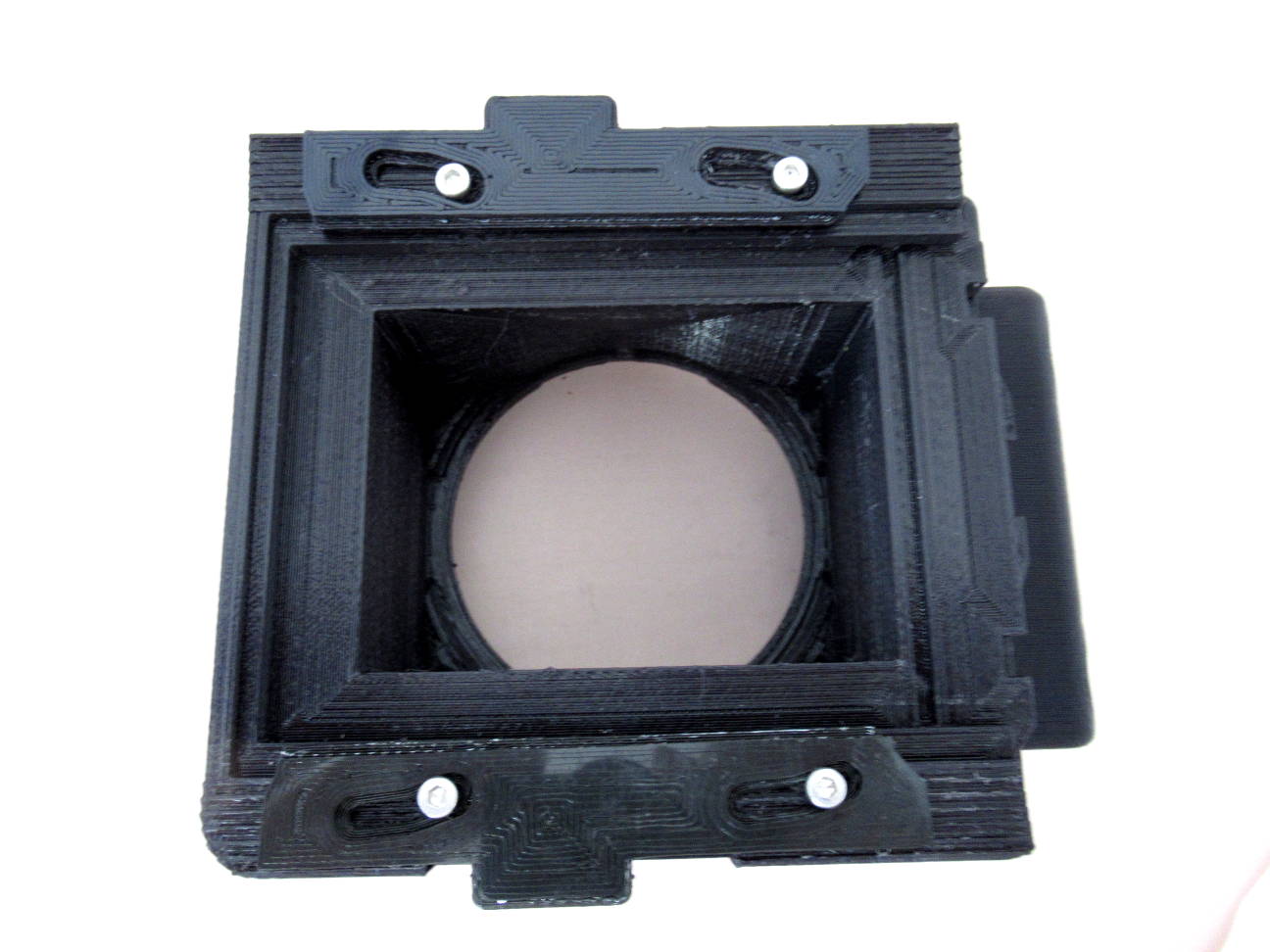 Camera body back.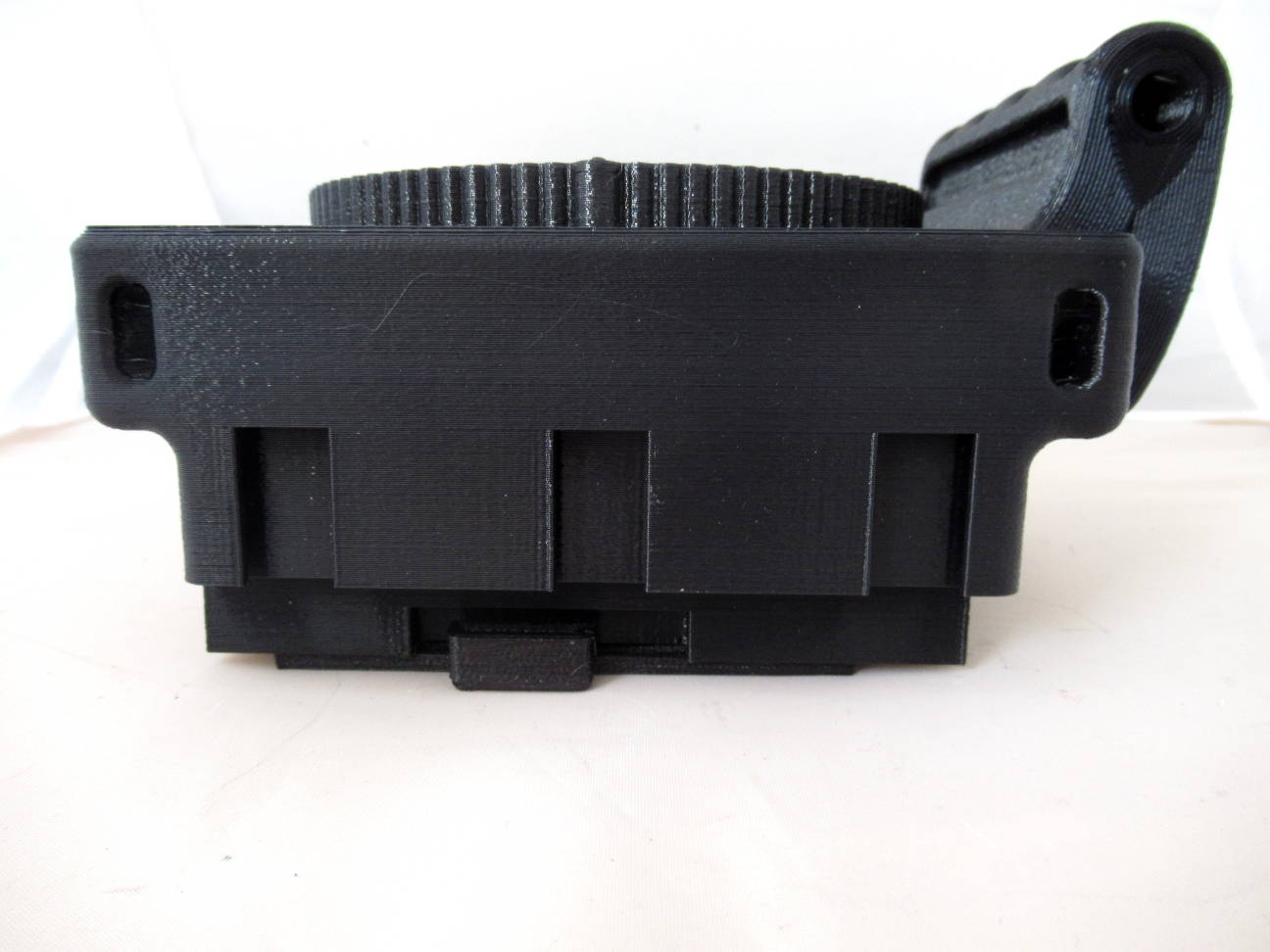 Seen from above. 3 acessory shoes and 2 strap lugs. The grip has a hole to accept a cable release.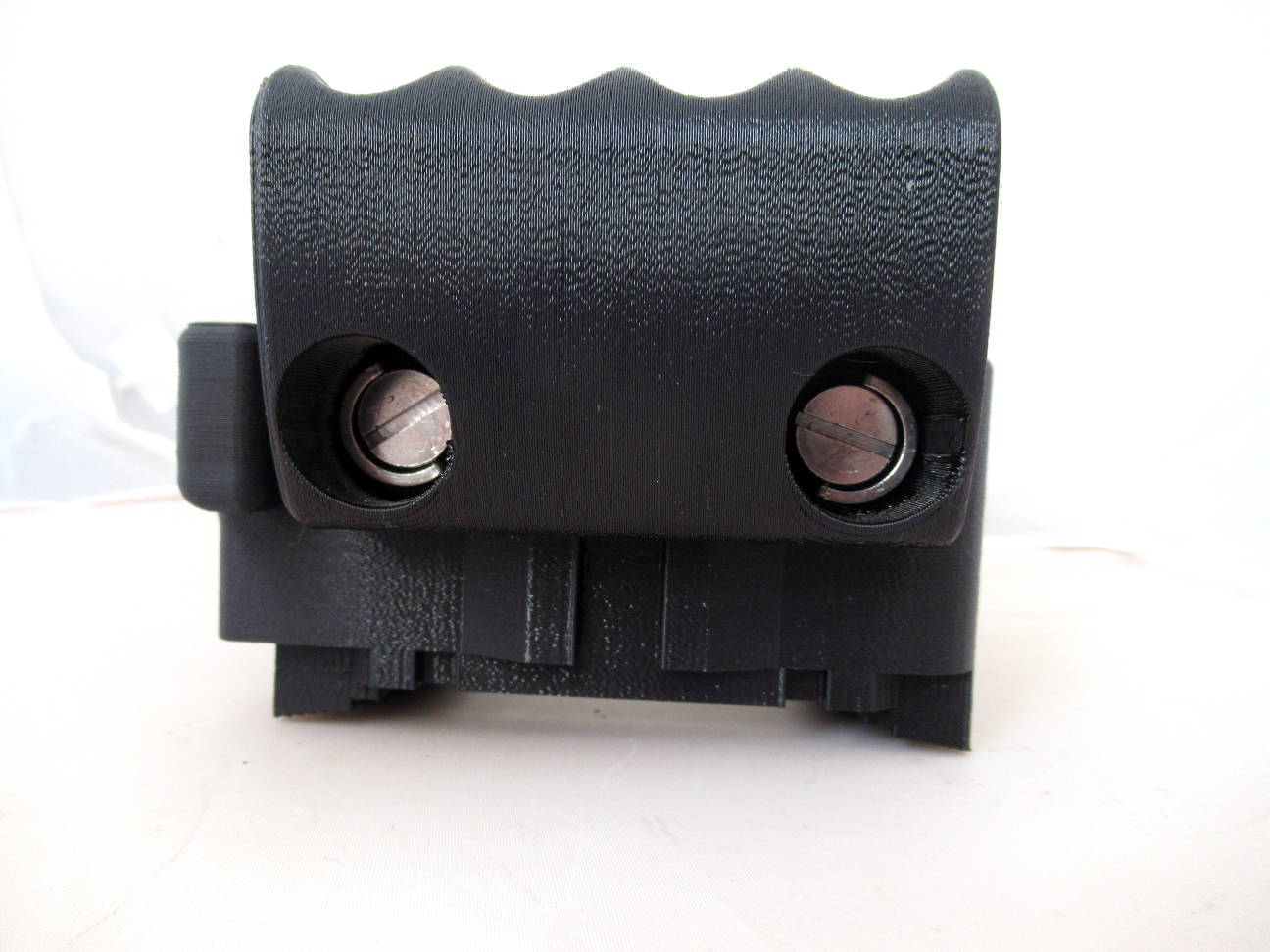 Grip side. The grip is symetrical and can easily be transfered to the other side..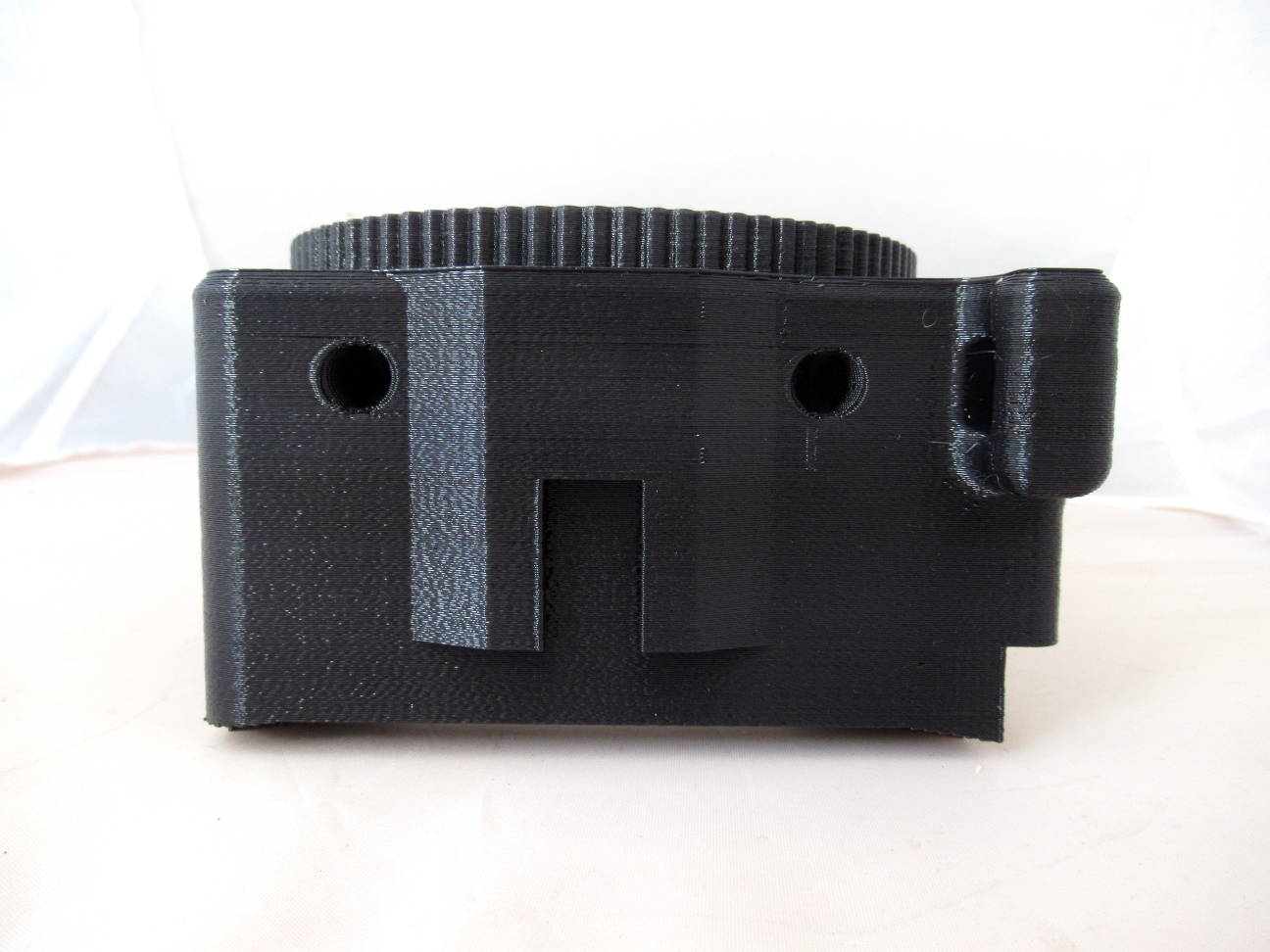 The other side. 2 threaded holes (3/8" standard) and an accessory shoe.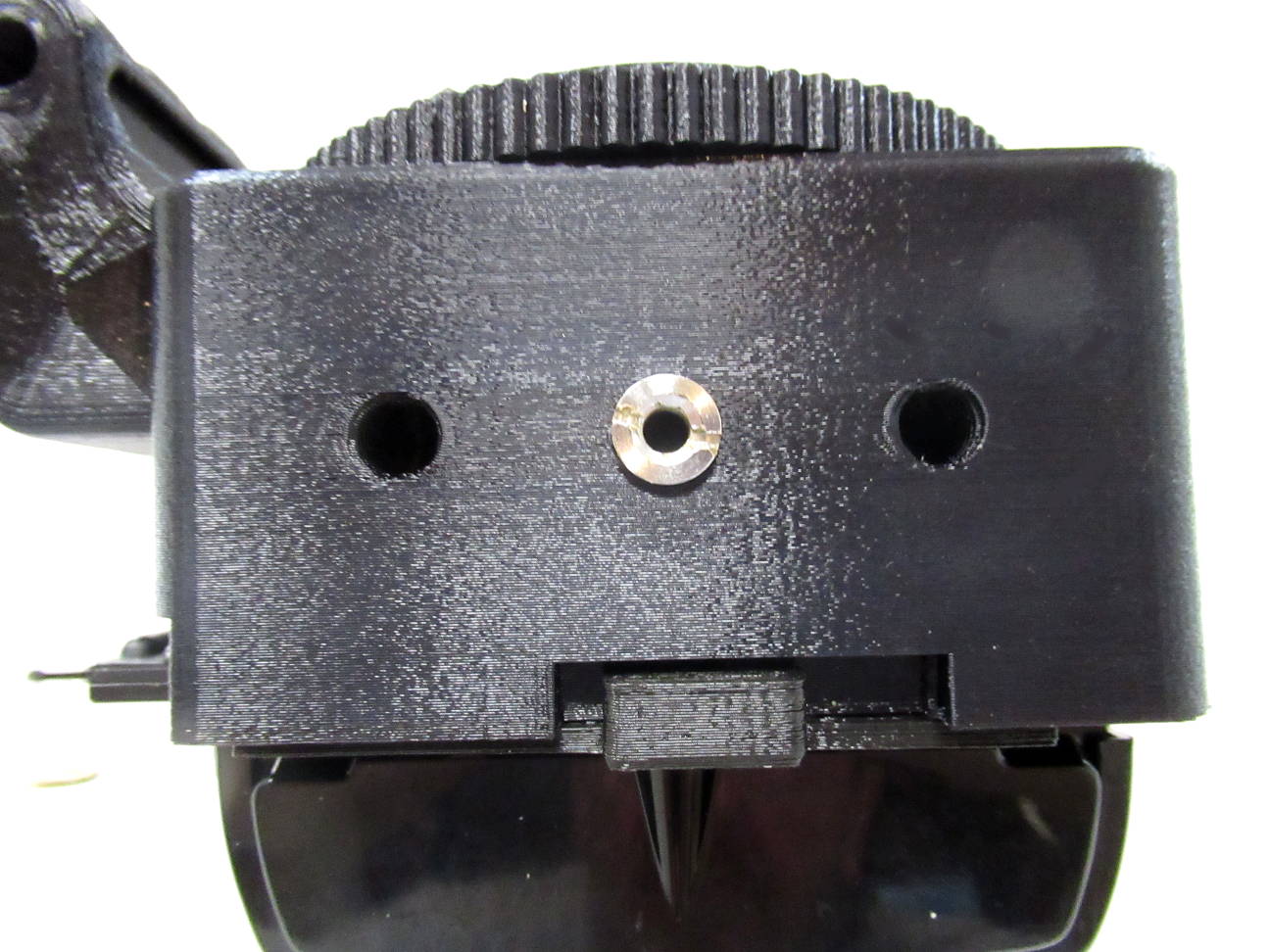 Seen from bottom. 3 more threaded holes (3/8" standard), I put an adapter 3/8" to 1/4" adapter for a tripod.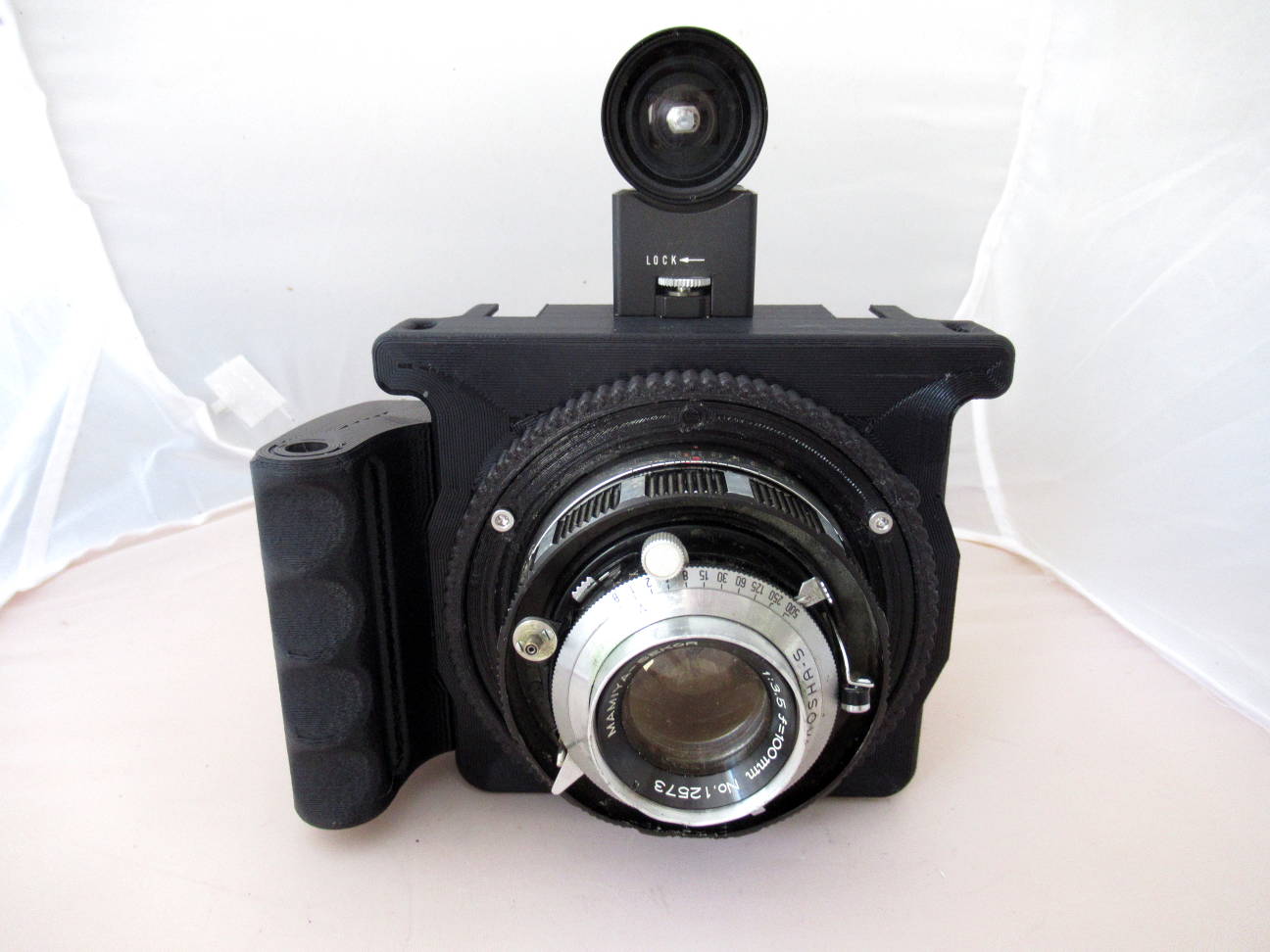 Body with 100mm lens and a multi-format finder.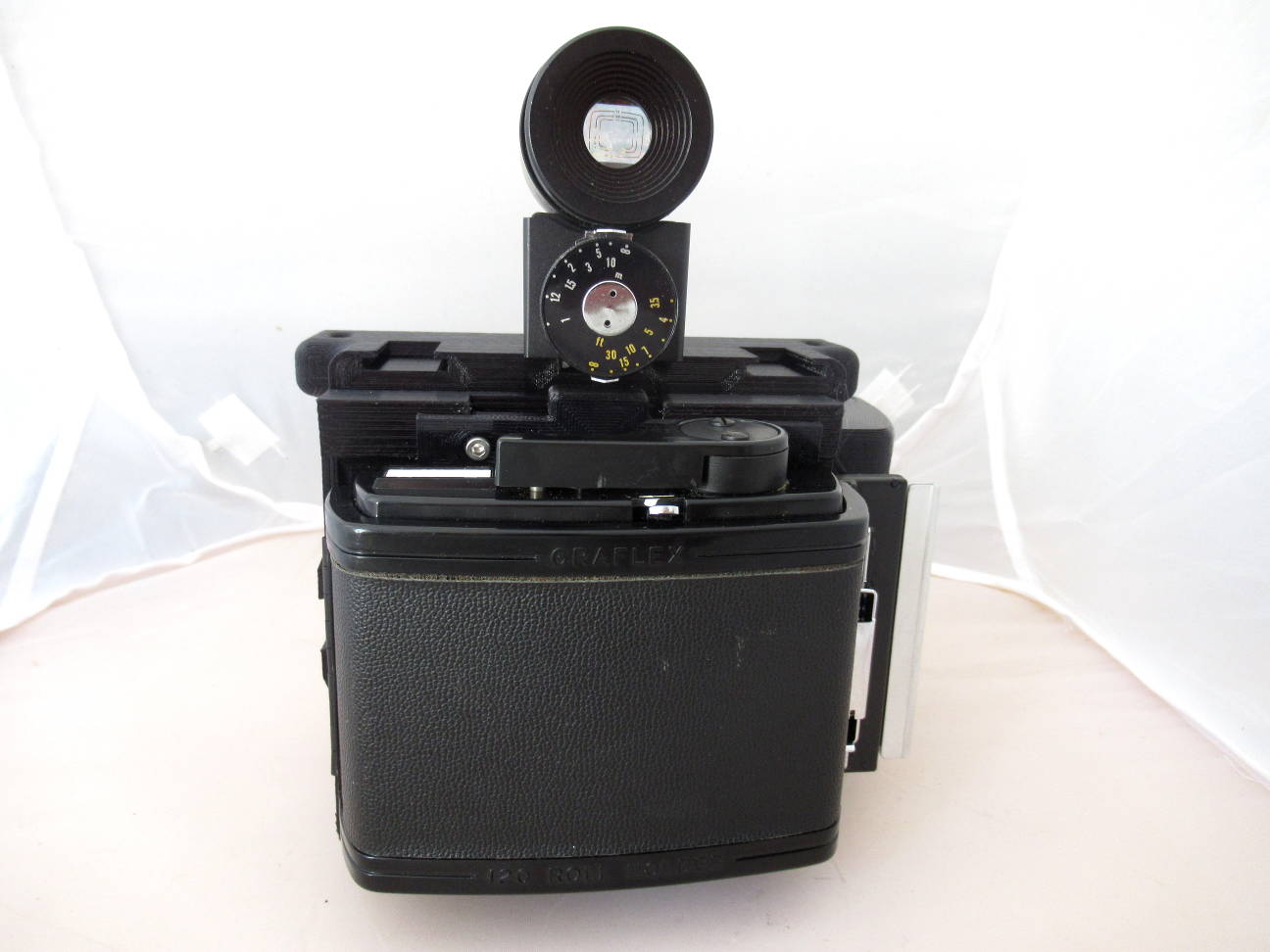 Standard mamiya/Graflex 6x9cm (2"x3") back attached.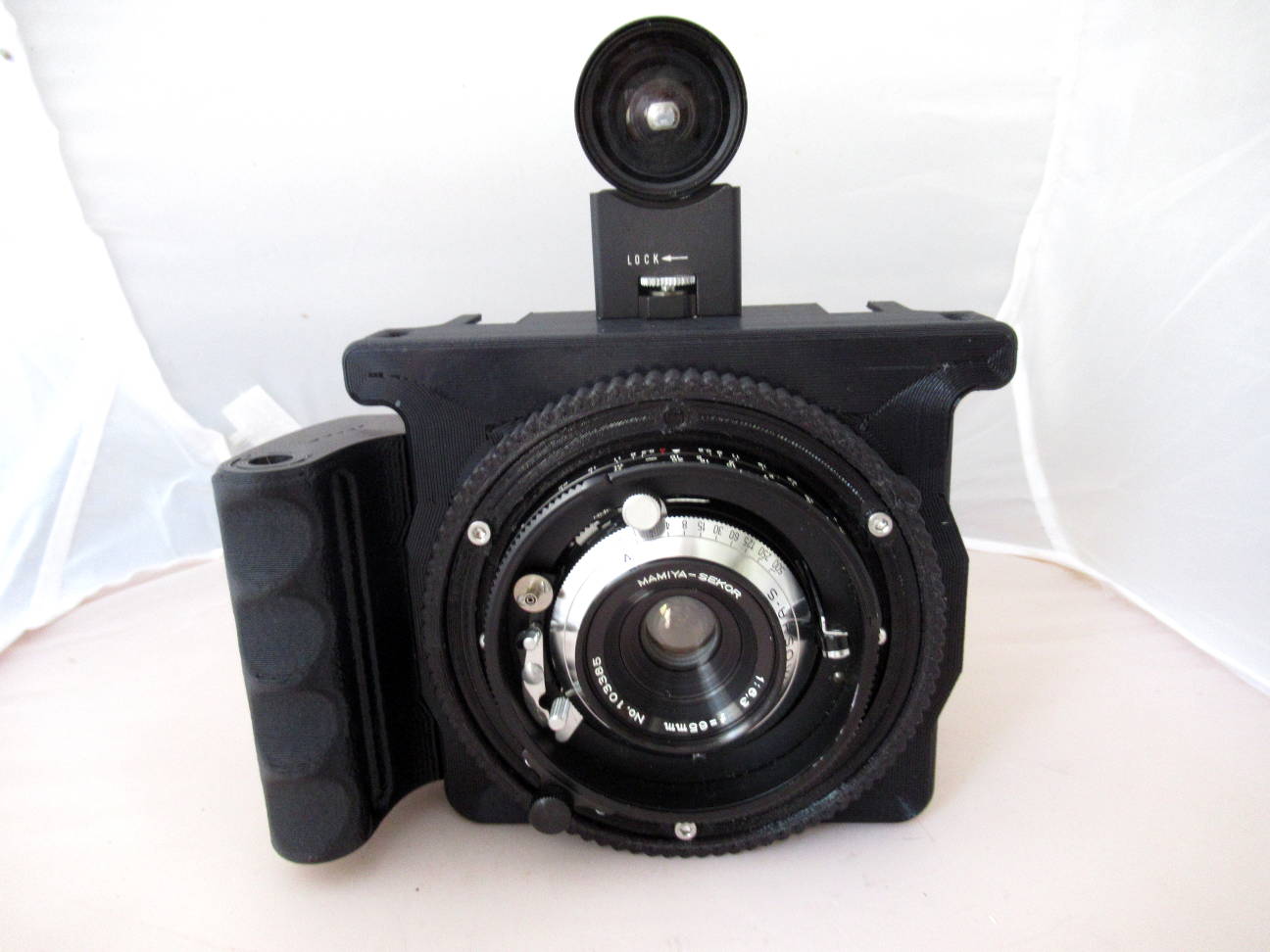 With the ultra-short 65mm lens attached.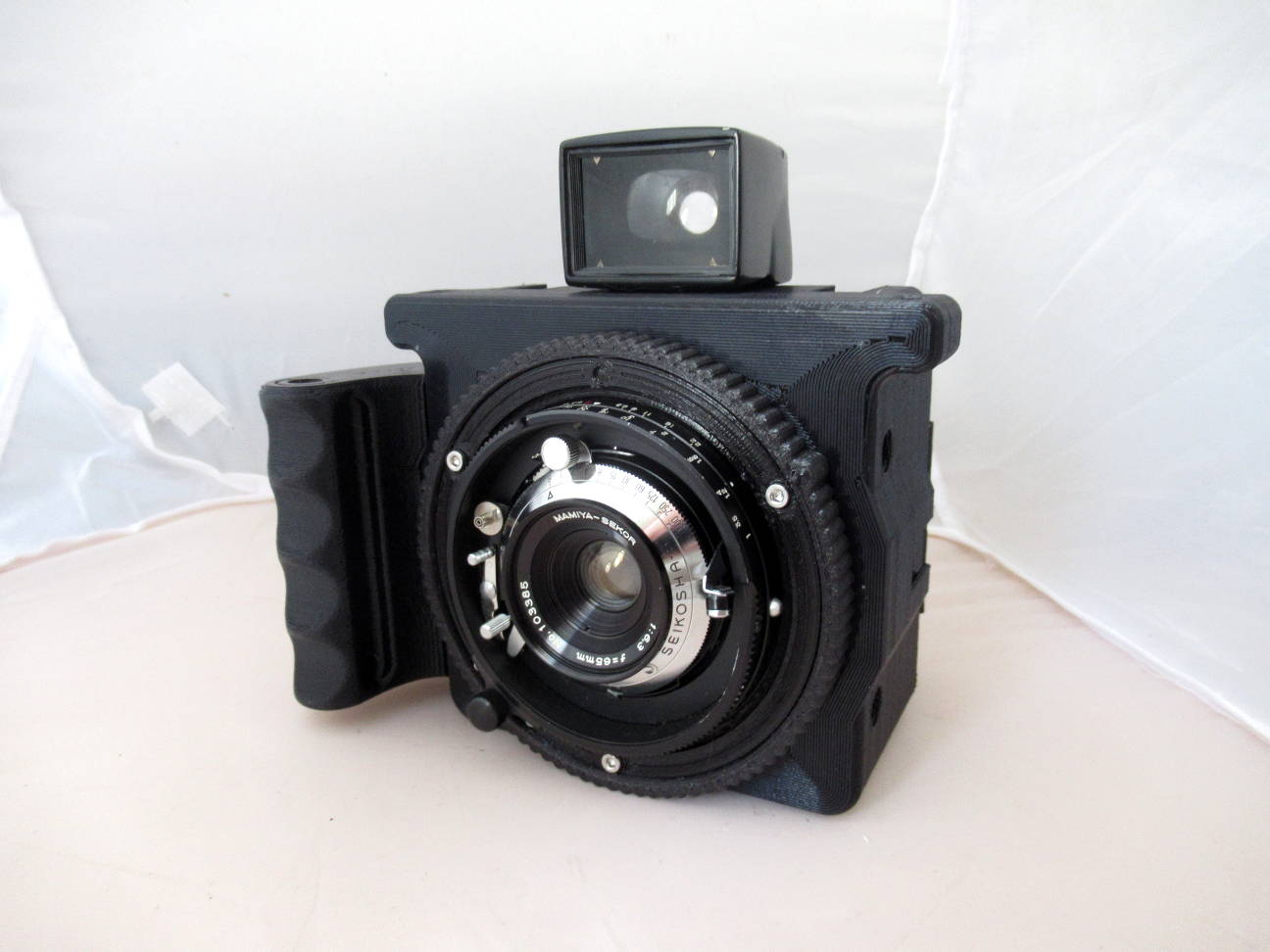 Even more compact with the genuine 65mm finder attached.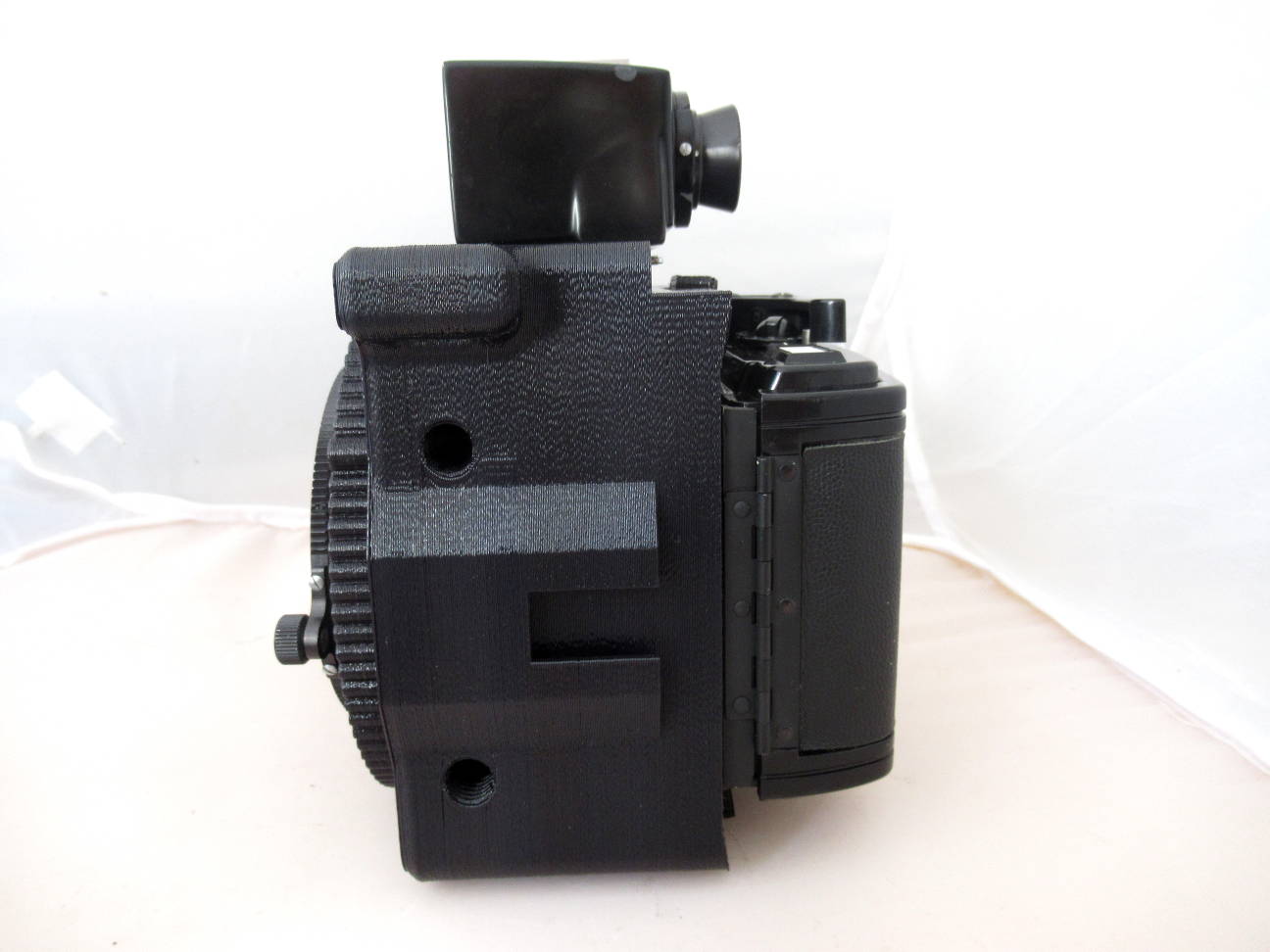 A super compact and lightweight 6x9 wide angle camera with a reknown lens.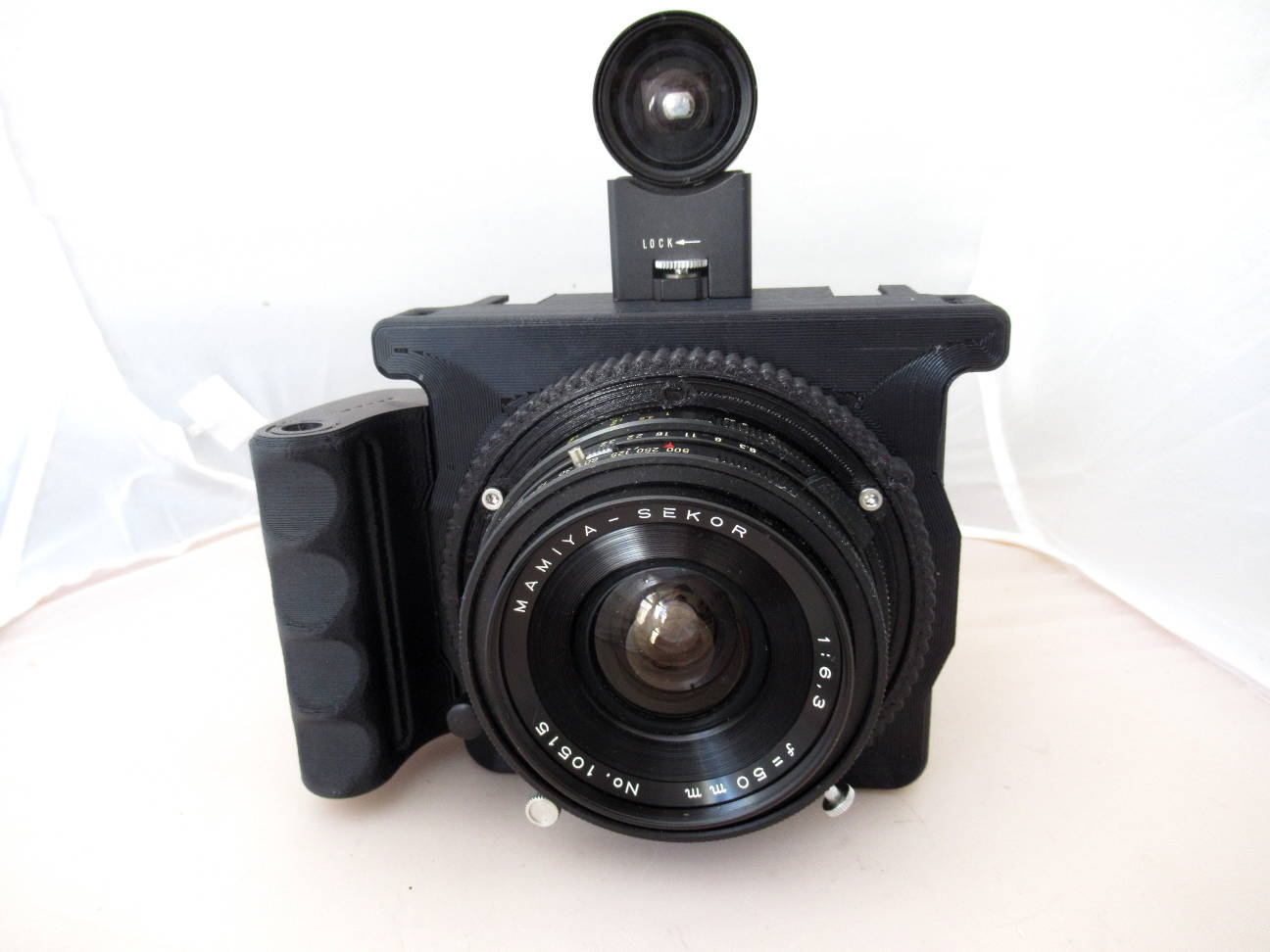 With the famous 50mm super wide angle lens.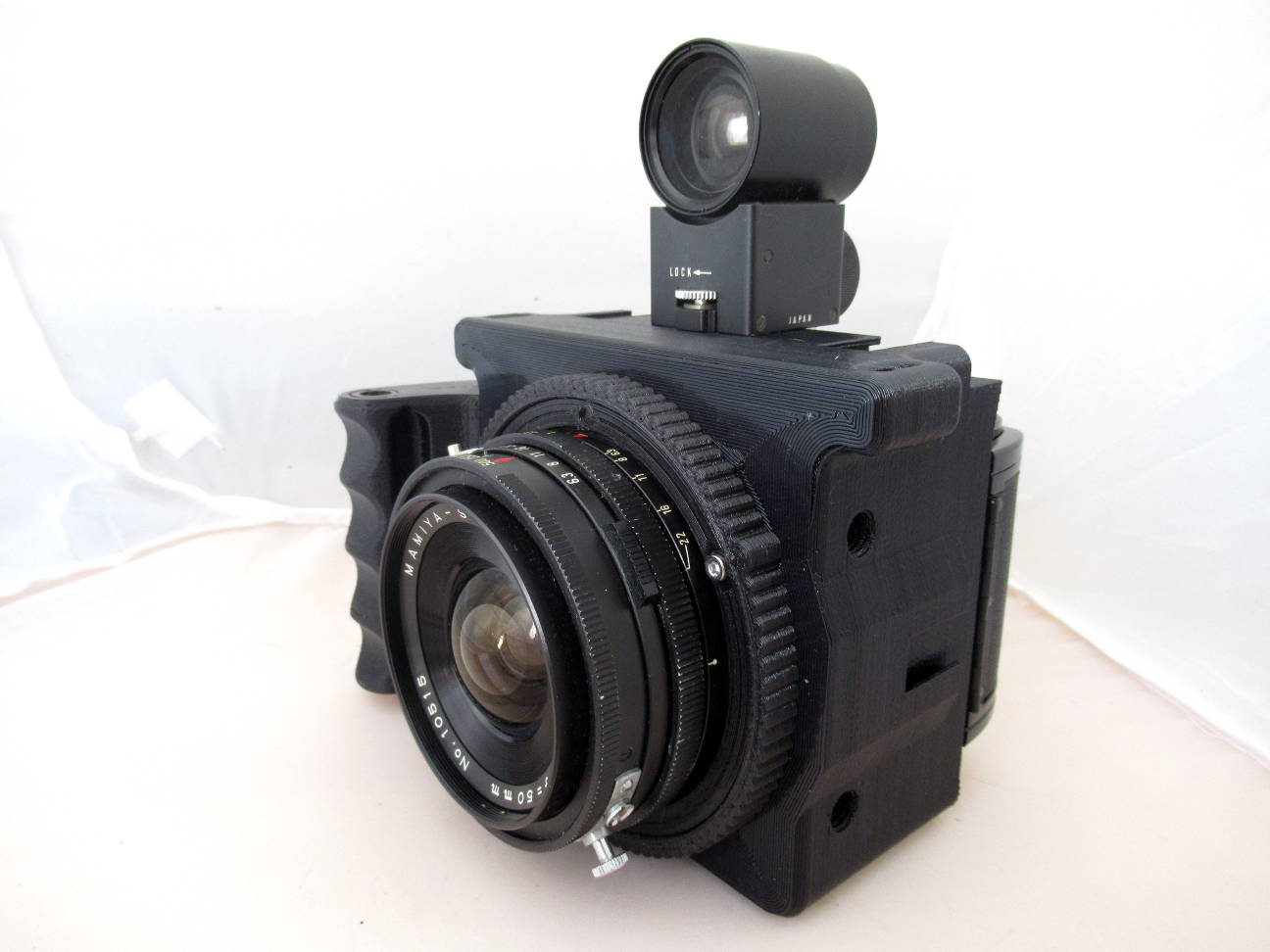 It stays compact with the bigger 50mm as well.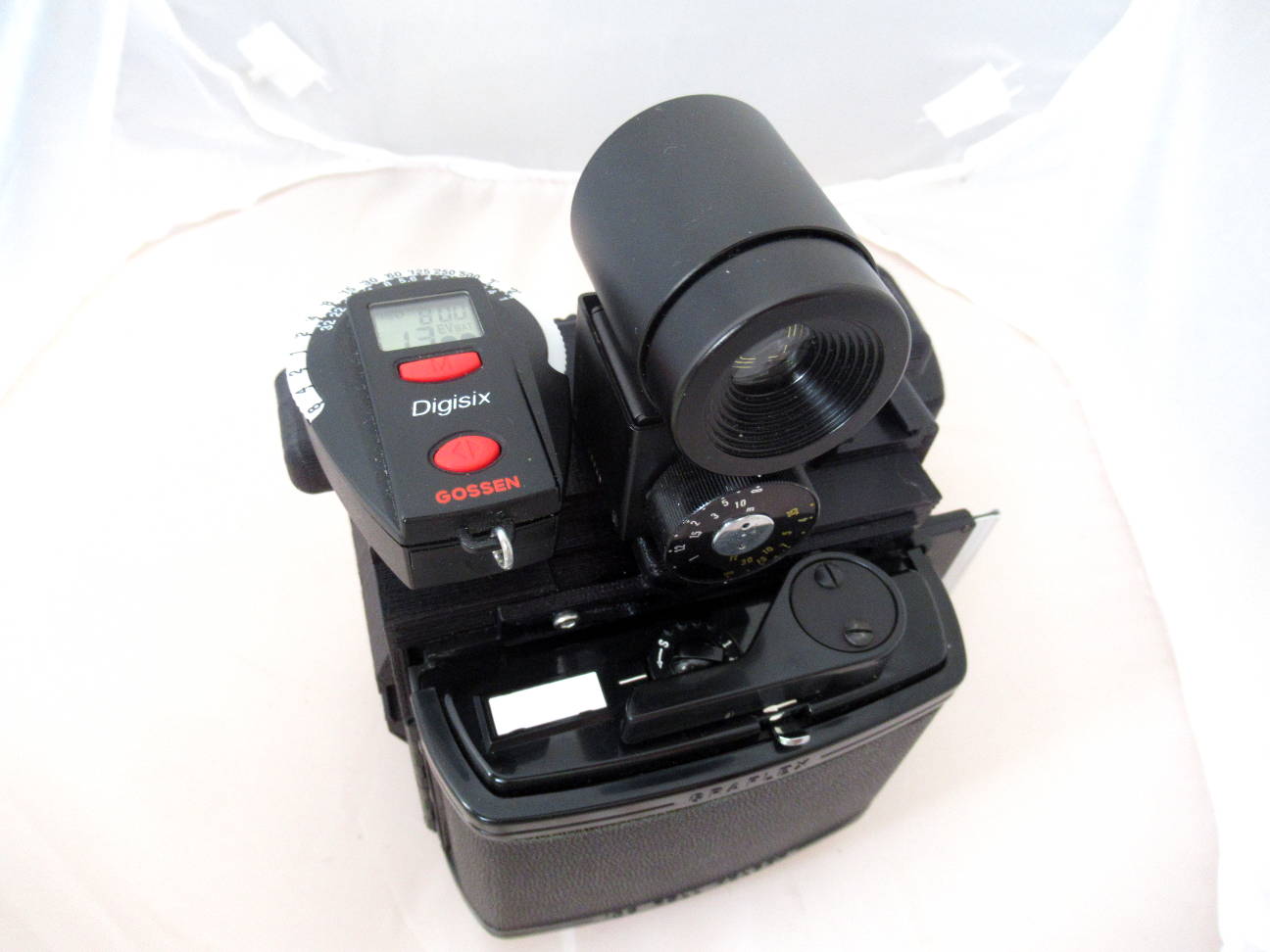 A Gossen DigeSix in another accessory shoe.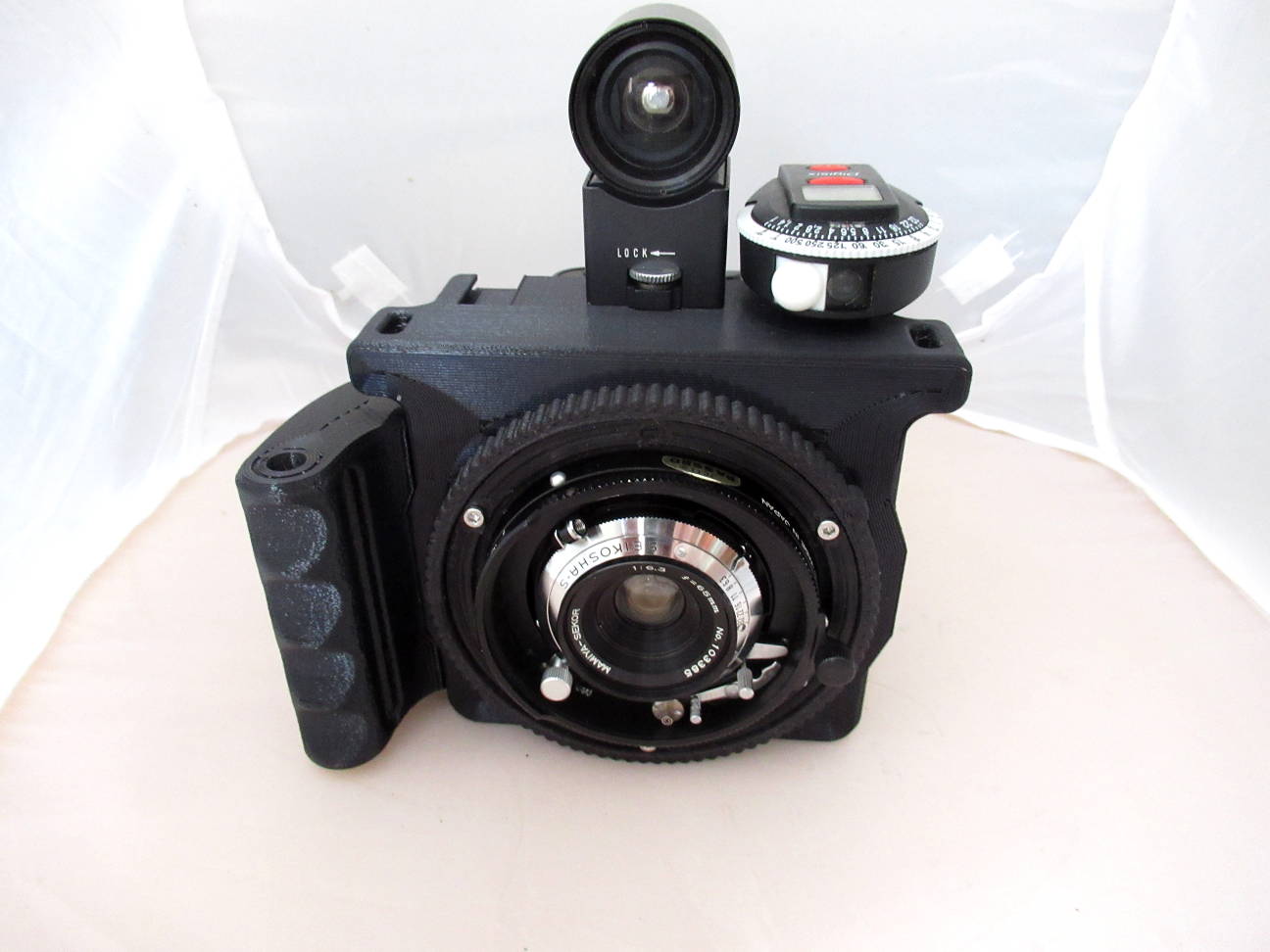 Full equipment for travel.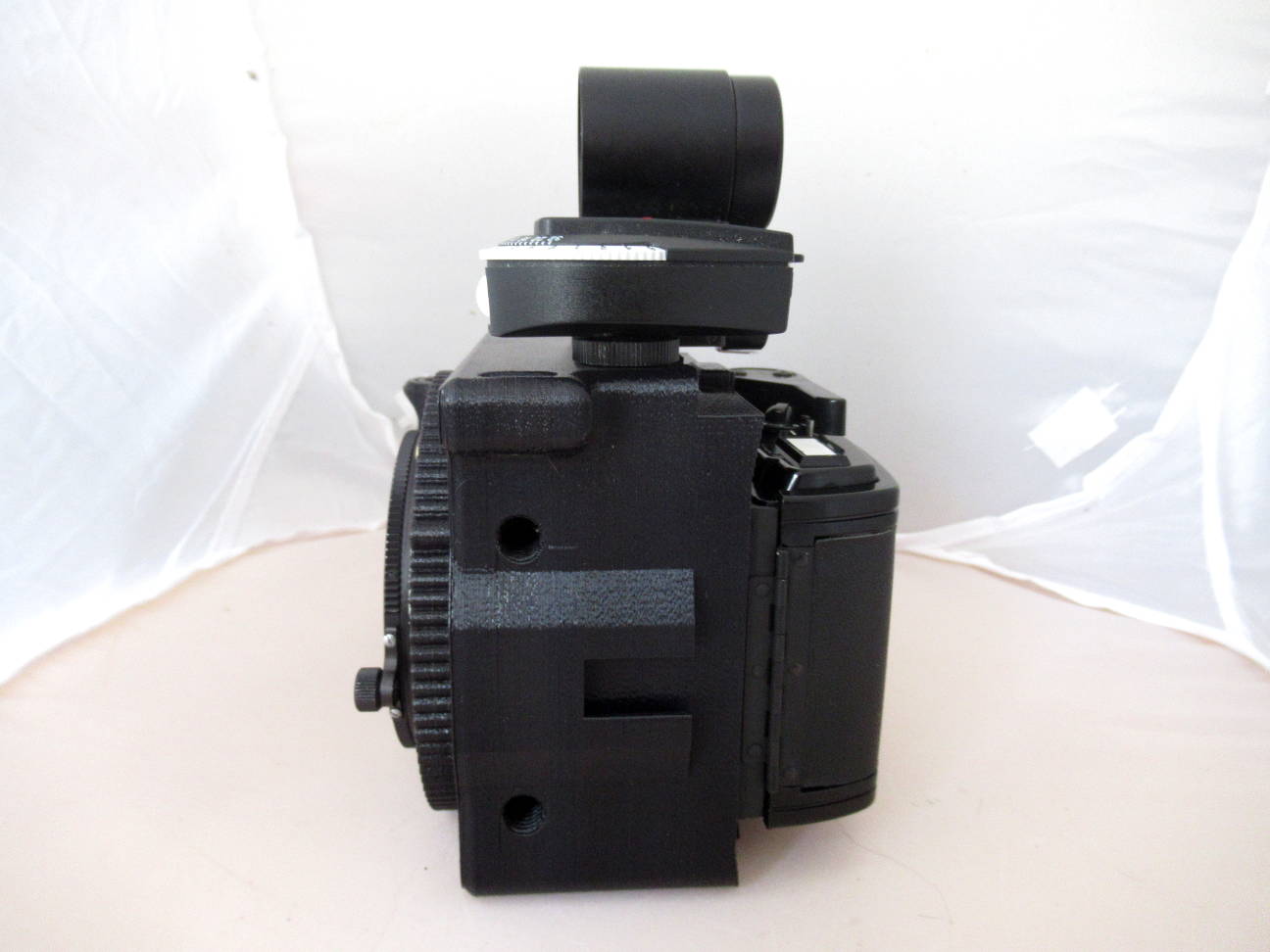 Seen from the side.

You can attach a ground glass of course, bur for me this a street and travel camera, no precise focussing, just judge the distance or set hyperfocal setting. It's all plastic, quite a difference to the solid and heavy Mamiya gear. But is works well. Maybe this is a new chance for the superb Mamiya lenses to be in regular use again.