Oddameras.com Linhof Kardan Standard

The Linhof Kardan Standard is a entry level 4x5 monorail camera, built from 1972 to 1984. It's made of aluminium and it's very light, the basic structure weighs only 1.9kg (without lens). I used it even for traveling, it's compact and quite sturdy, I used the rail as a handle to carry it around. As it's lightweight, a medium sized tripod is sufficient. It uses Technika lens boards, widely availble. With a retracted lens board you can go down to 47mm. There are only standard bellows. Bigger versions up to 8x10 were also made.

Some photos: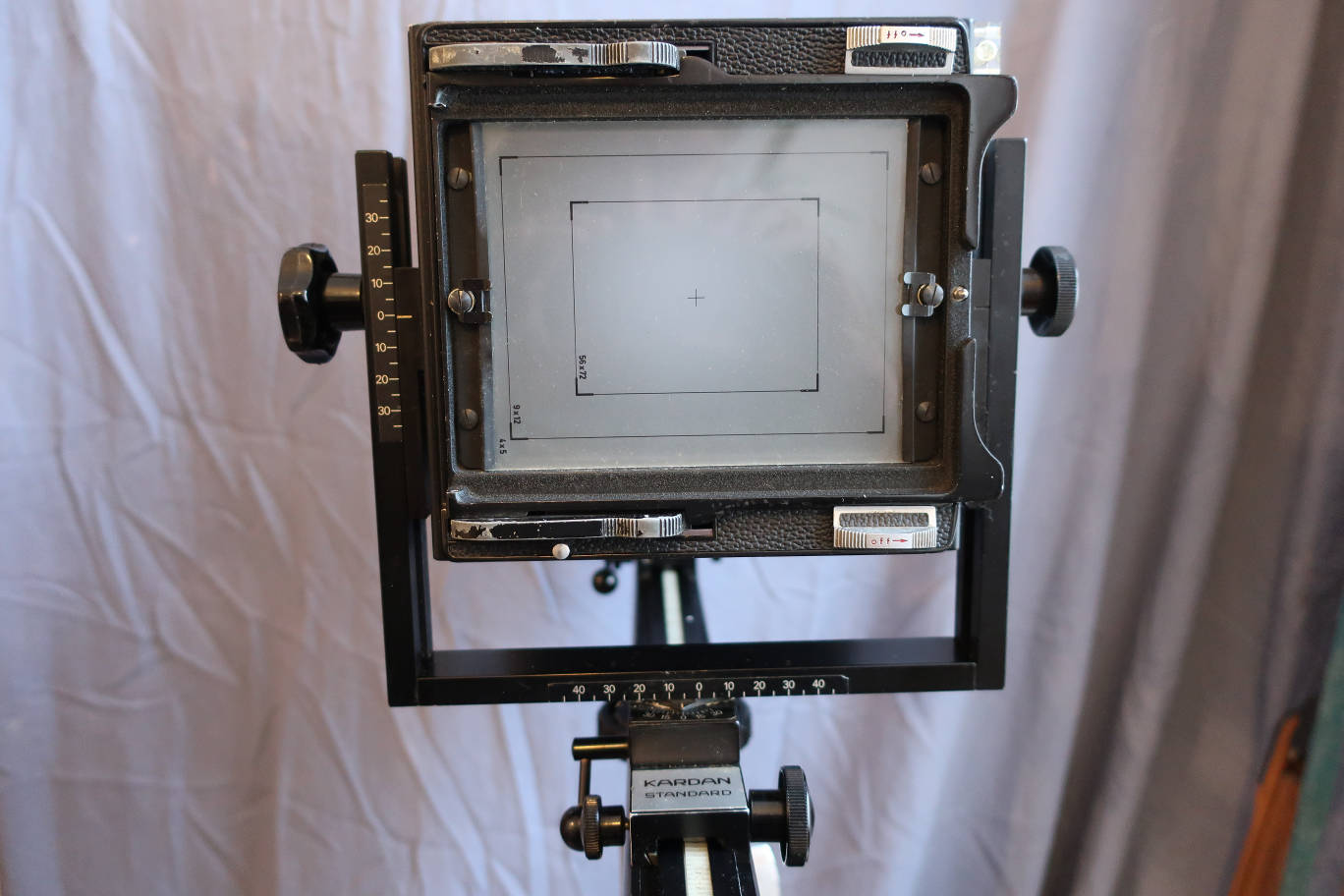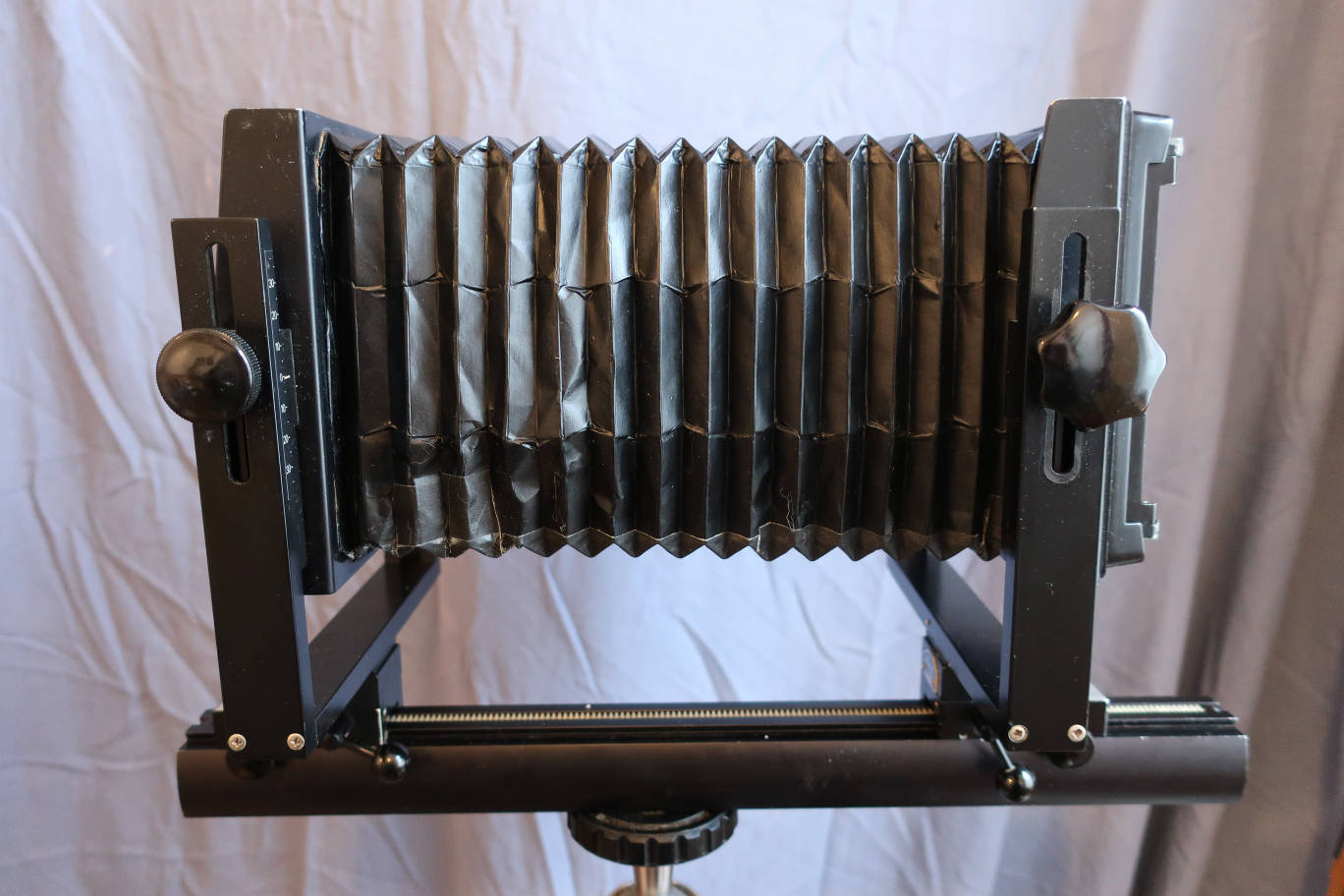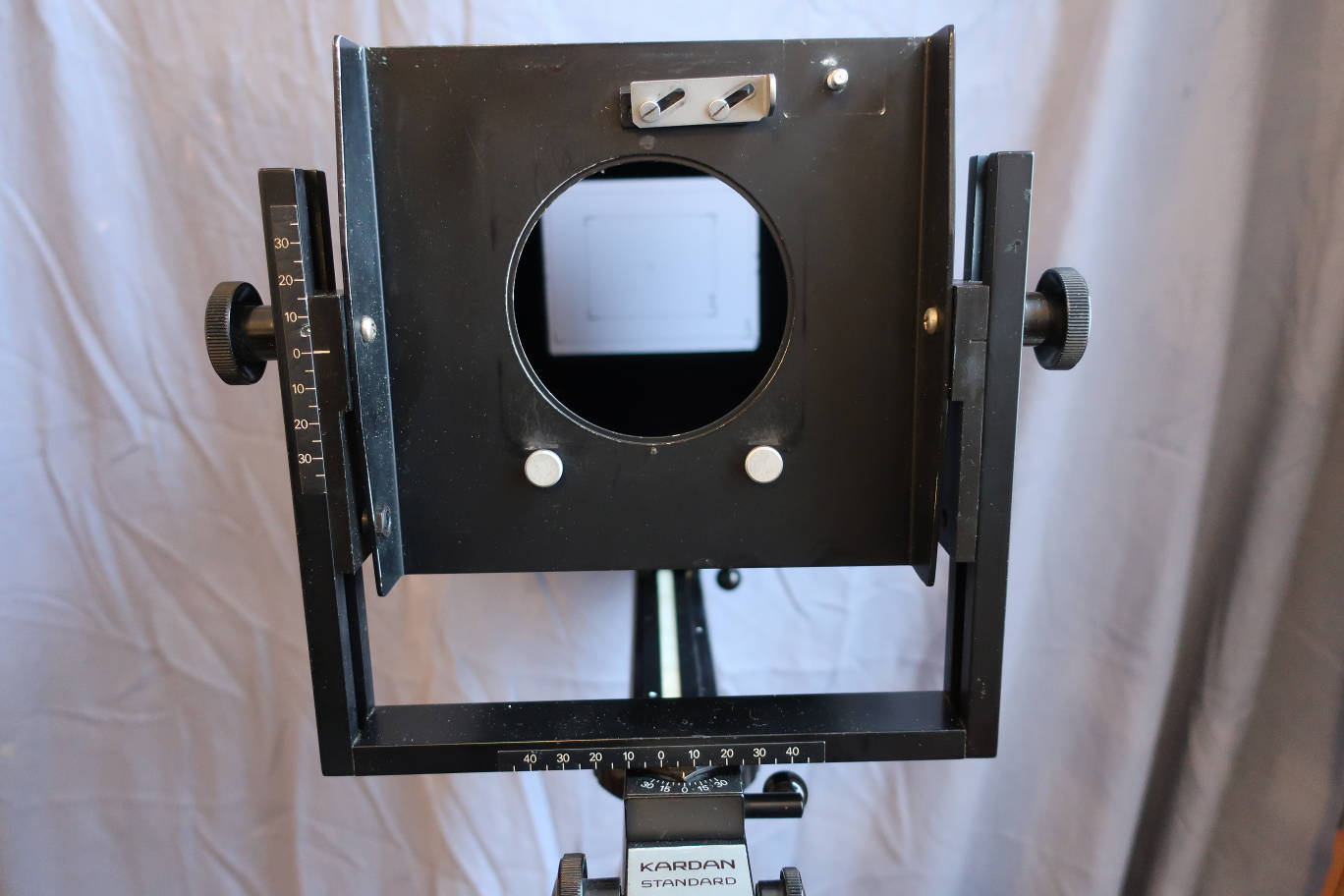 Some mouvements: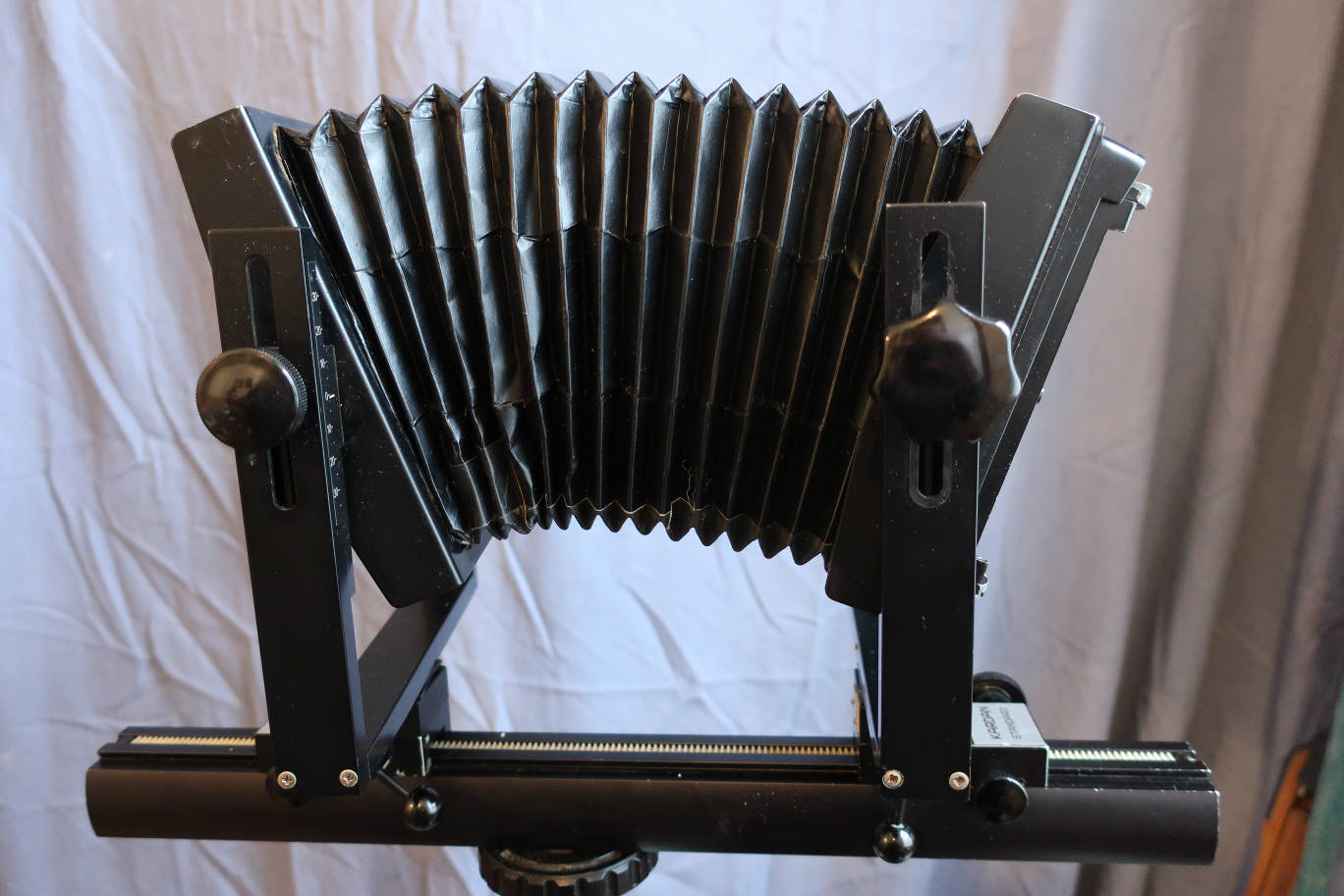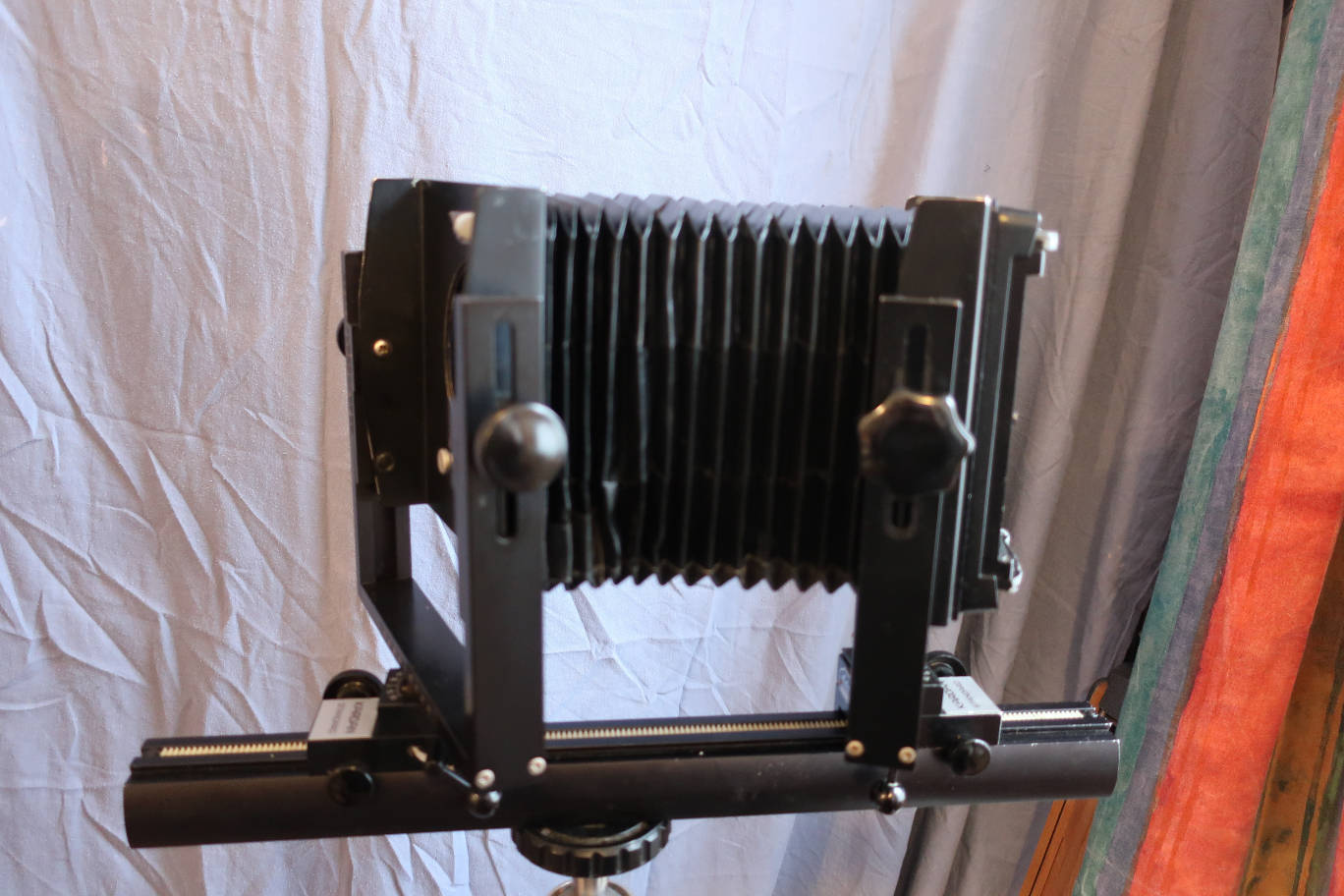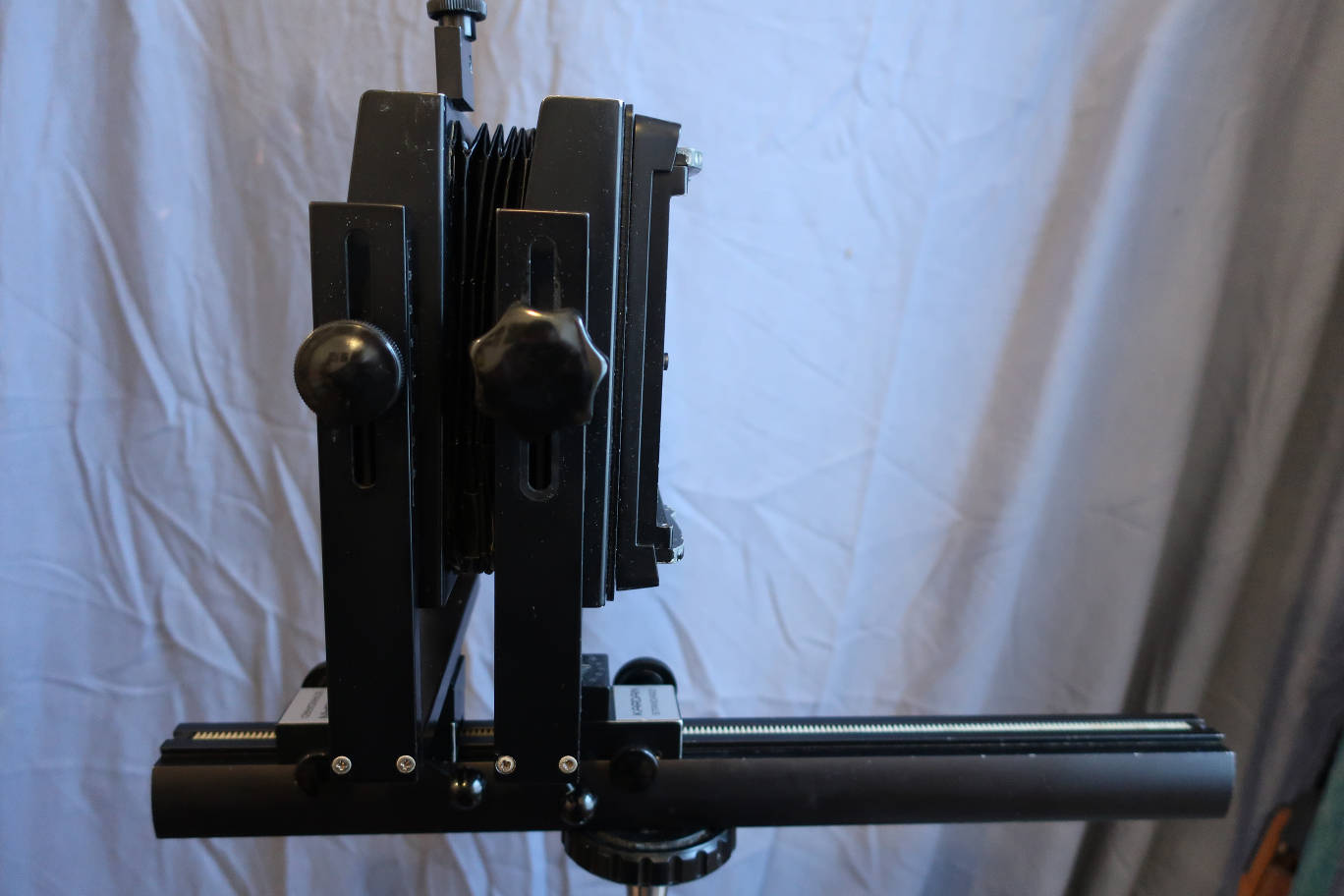 There was a compendium available, compact and lightweight as well, very handy.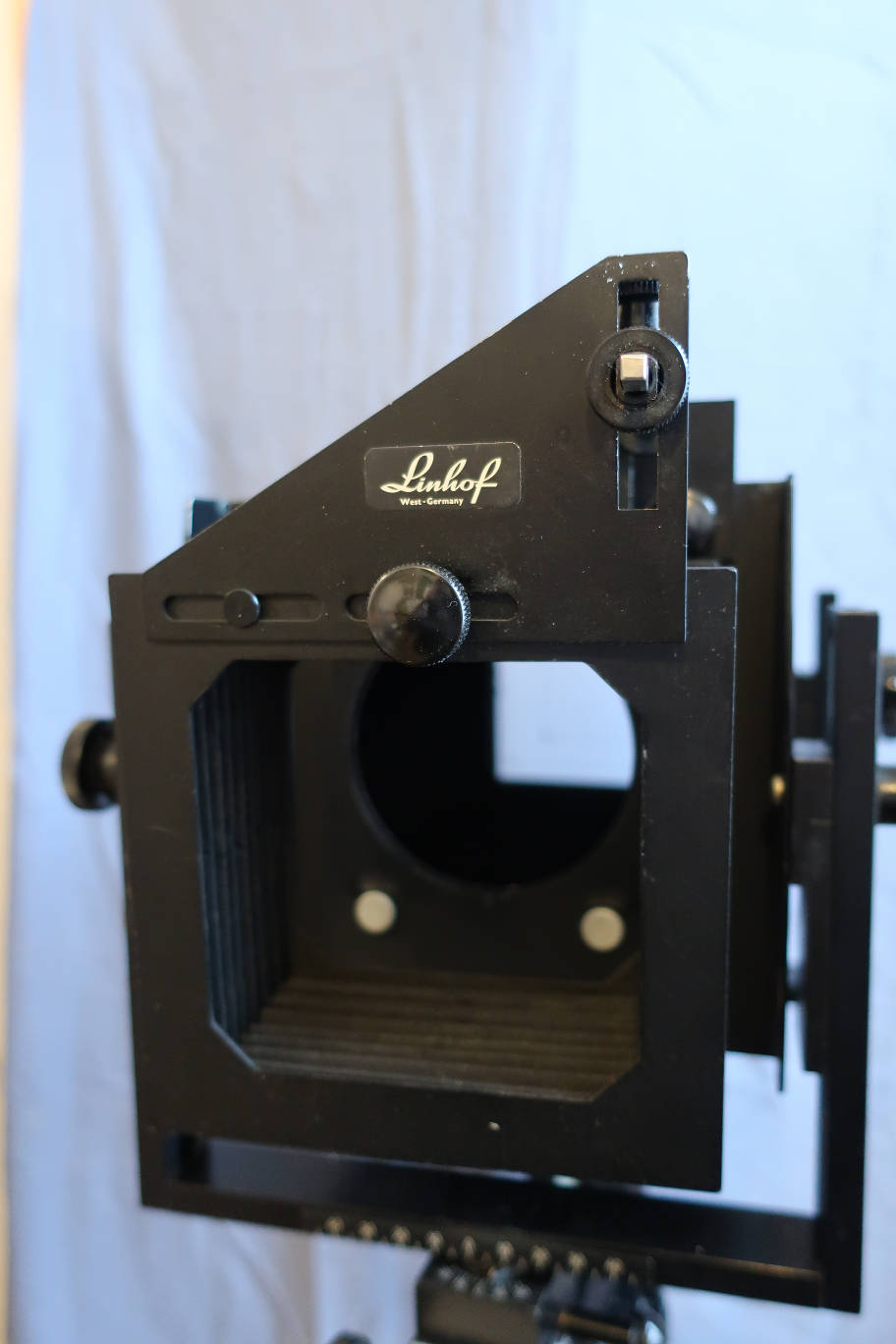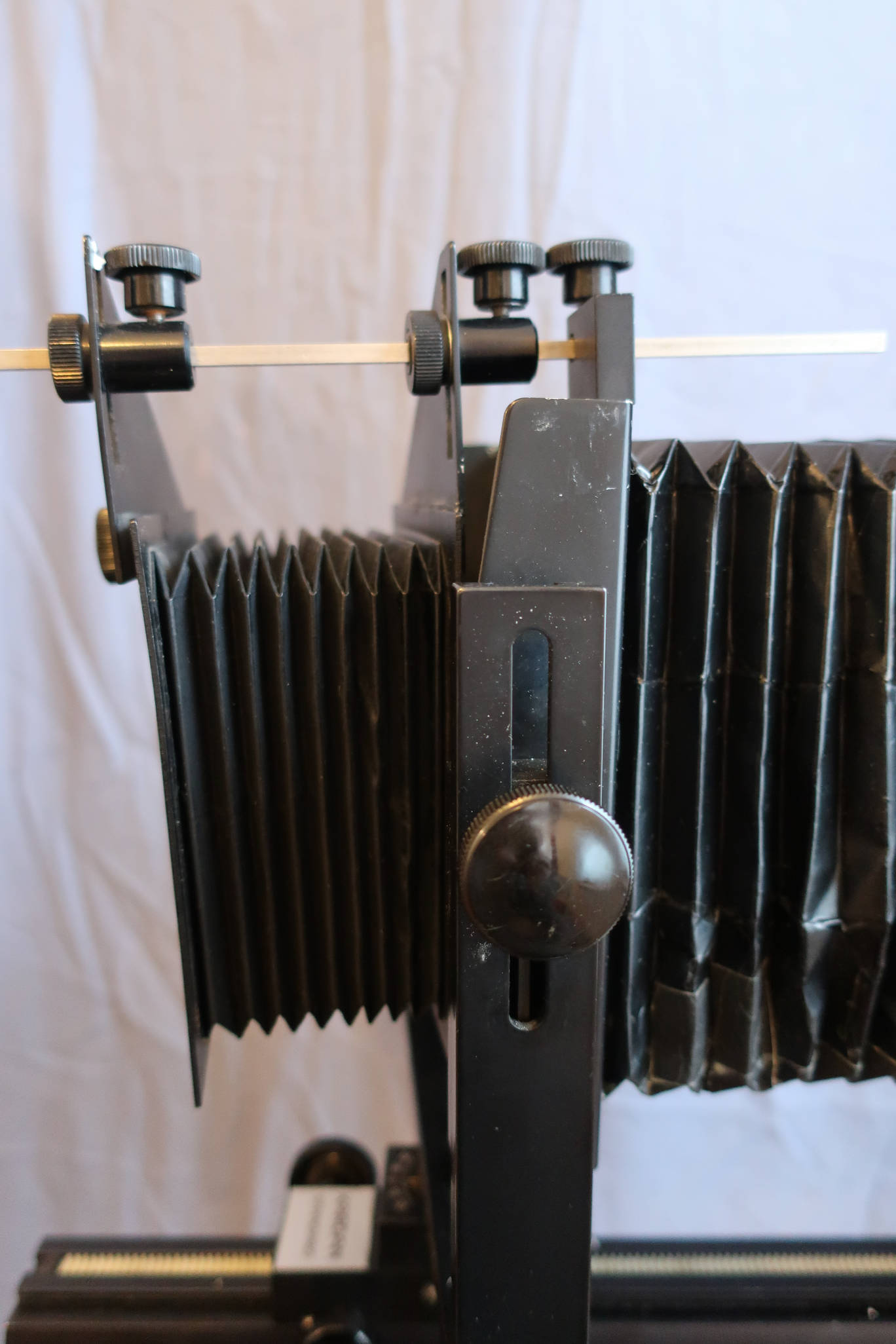 It takes standard 9x12 (direct positive paper) and 4x5 backs.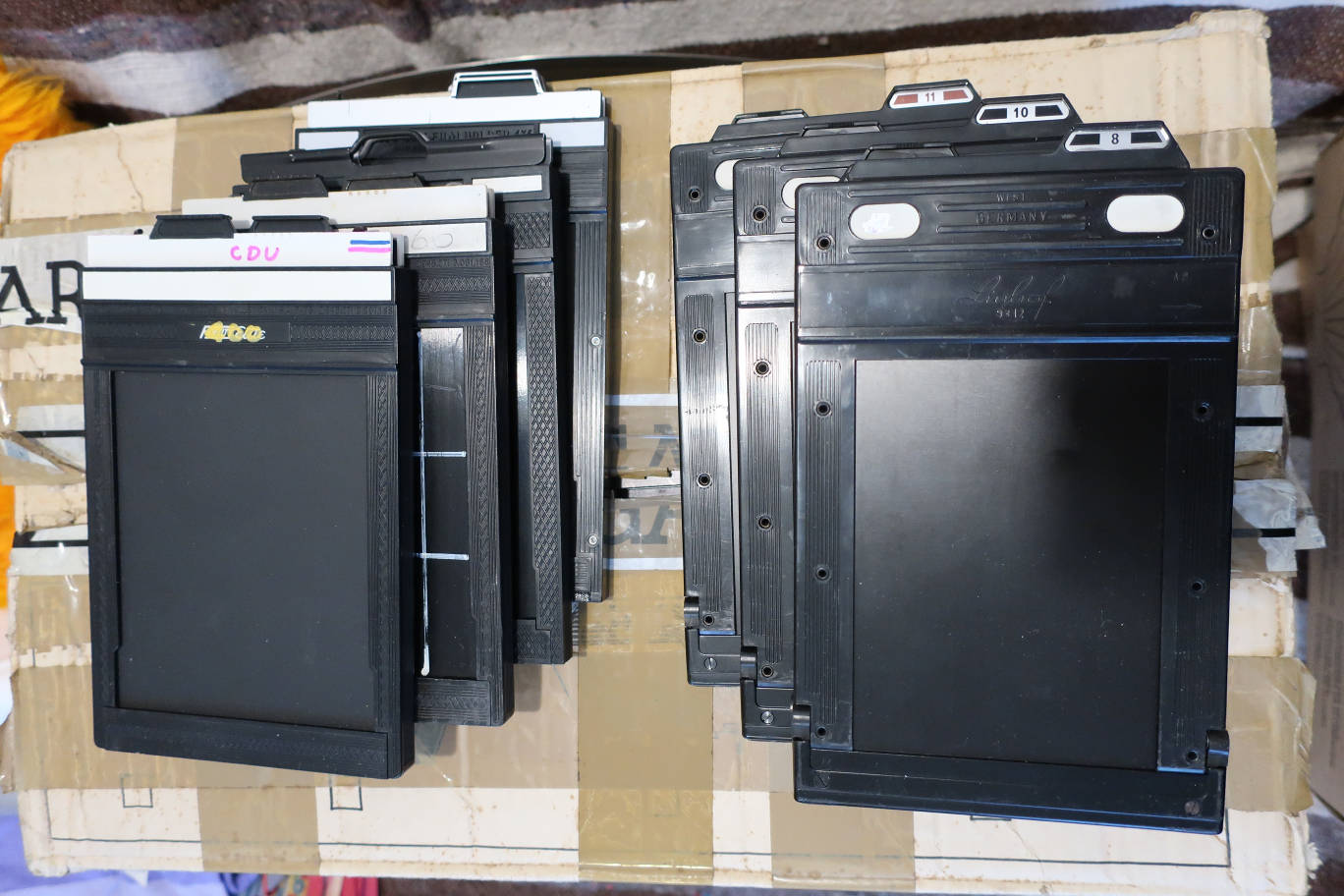 This is the original box, note the low production number: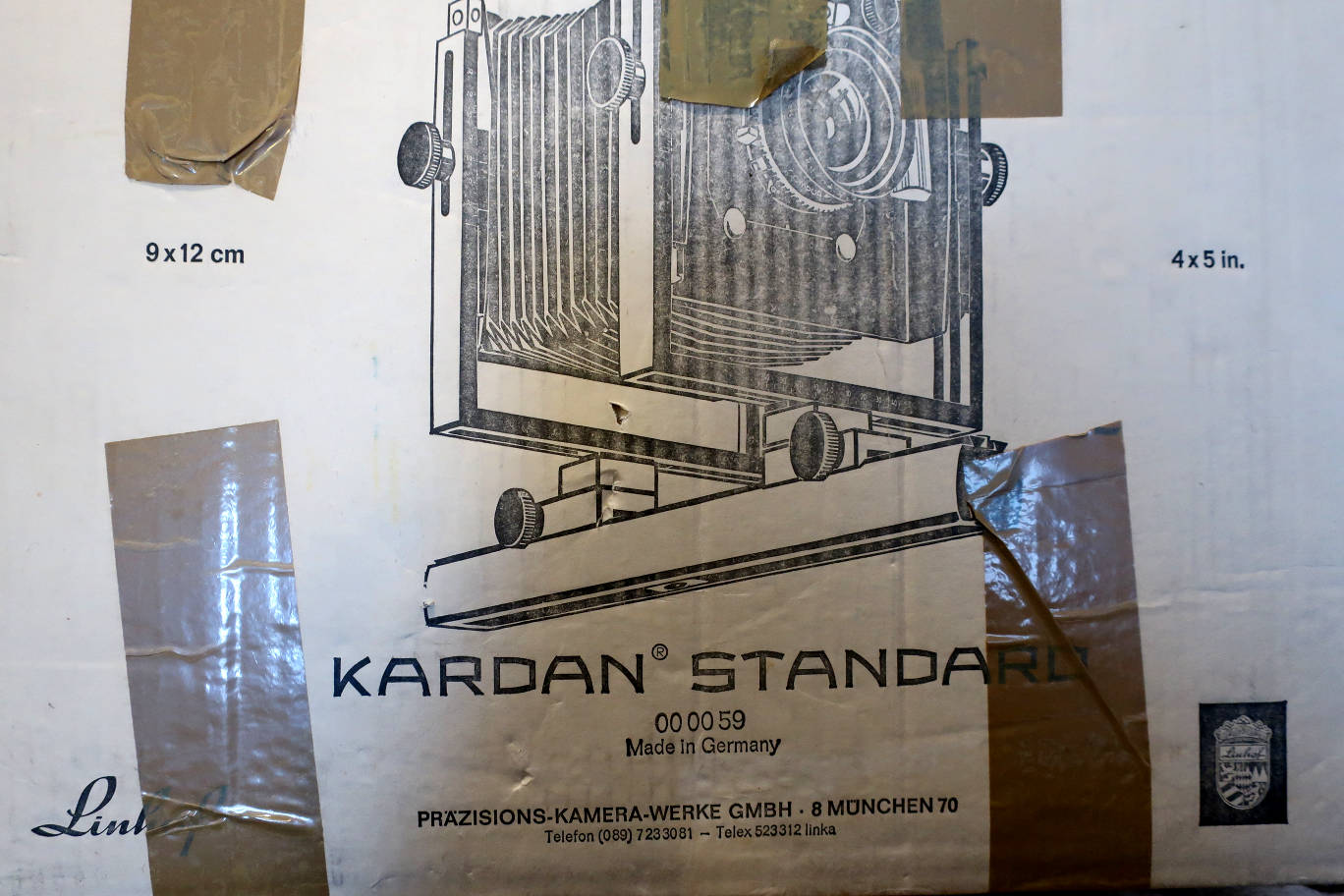 A nice, inexpensive monorail for beginners and even for travel.