OddCameras.com Loreo 3D Camera MK II

The Loreo 3D Camera MK II may have been introduced in the early 2000s (that's when first reviews appeared) and stayed in production for a few years. It is no longer made. The Loreo Asia Ltd., Kowloon, Hong Kong claims to be in business since 1982. They make or trade simple stereo cameras, lenses and viewers, pinhole devices and the famous "Lens in a Cap", a simple, focus free lens with apertures, in a kind of camera mount cap for a variety of SLR cameras which had quite some success in the years of the Lomo hype.

The system used is side-by-side or parallel 3D viewing, you look at the printed pictures with the help of a viewer, like those old stereo pictures from the 1900s. The ingenious idea was to use the standard 24x36mm film format, which can be processed in any photolab. The two stereo pictures are on one 24x36 frame. So on a 10x15 cm print you have both, side by side.

There was a predecessor of the MKII with simple plastic lenses and mirrors, 1/90s speed. It was launched in 1990. Later there was a "321" model, which uses the crossover stereo format (odd eyed), different from the side-by-side format, which needs different viewers. It had motorized film transport, but still a single speed shutter, 1/90s as on the MK I. However it featured a switch to use a third lens for a 24x36 non stereoscopic picture. All cameras were also branded, the most known being the Argus brand.

At the end of the page there is a special edition "Käpt'n Blaubär", a german kinder cartoon.

The features of the Loreo 3D Camera MK II are:

Film Format: 35mm standard (24x36mm) on a curved film plane
Lens: Twin 28mm aspheric lenses, glass mirrors
Shutter: Single speed, 1/60s
Aperture: F 11 with flash, F 18 in daylight
Focusing: Pan focus, 2.5 feet to infinity
Frame counter: Progressive, with auto-reset
Film advance: Manual
Film rewind: Manual
Flash: Built in flash, manual activation, 5 - 8 feet (1.5m - 2.5m).
Power Source: 2x AA
Dimensions: 158 x 80 x 53 mm (W x H x D)
Weight: 228g/8oz

Some pictures:



The Camera is delivered with a padded leatherette pouch, well protected.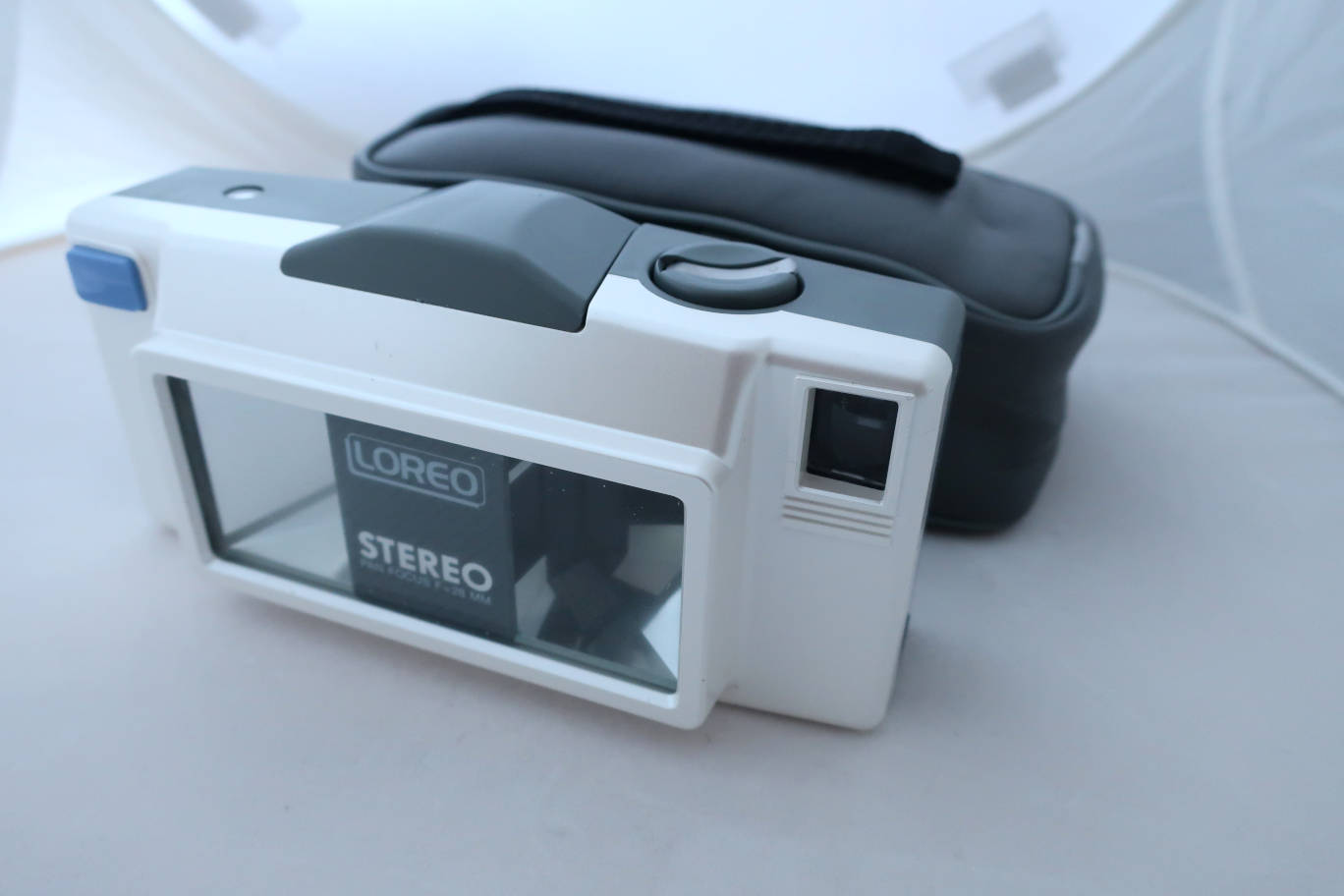 Camera and pouch.



Front view. Release button and viewer window.



Camera back. Small viewer, flash switch and 2 indicator lamps, advance thumb wheel.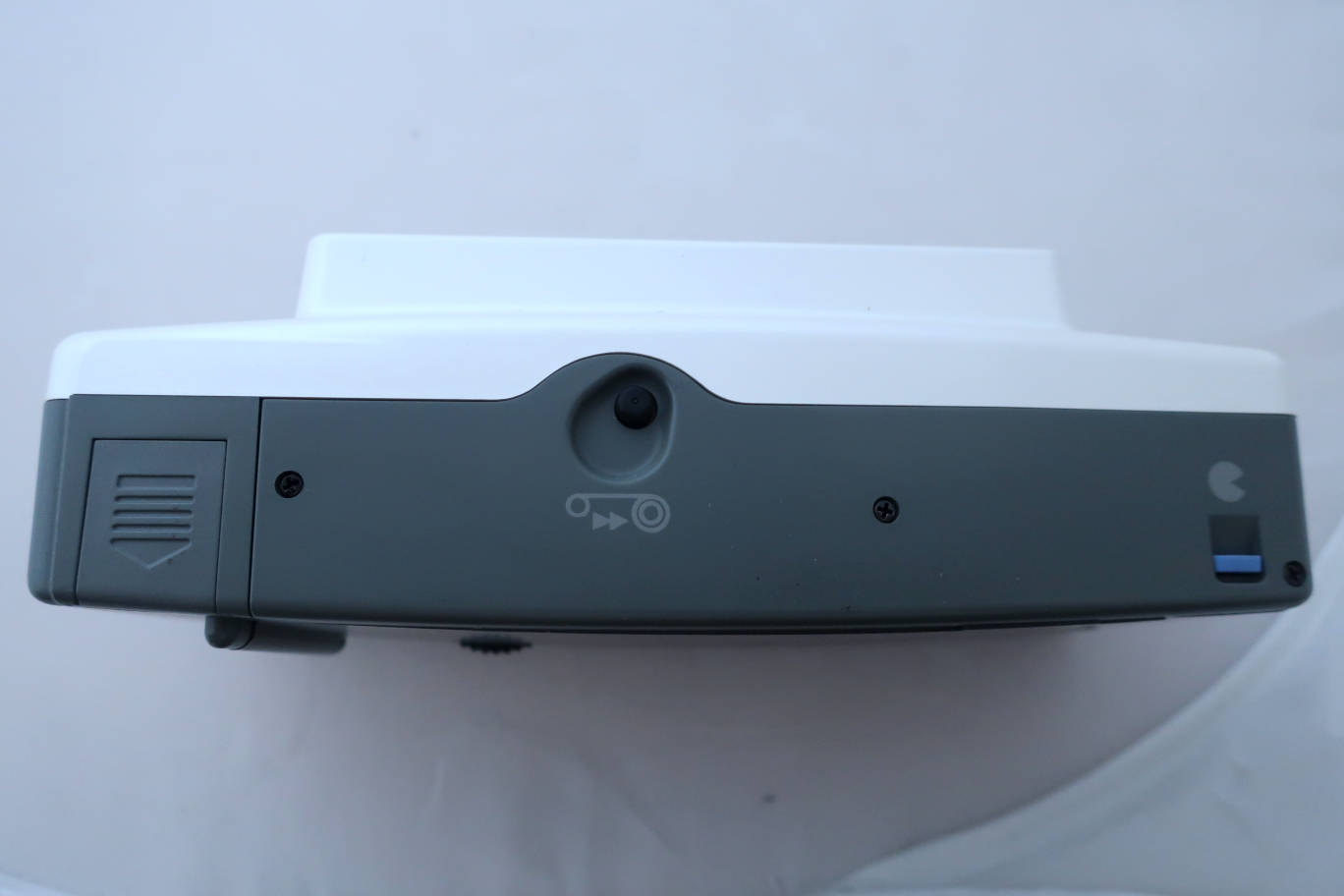 Camera bottom. Battery compartment.Tripod socket. Back unlock.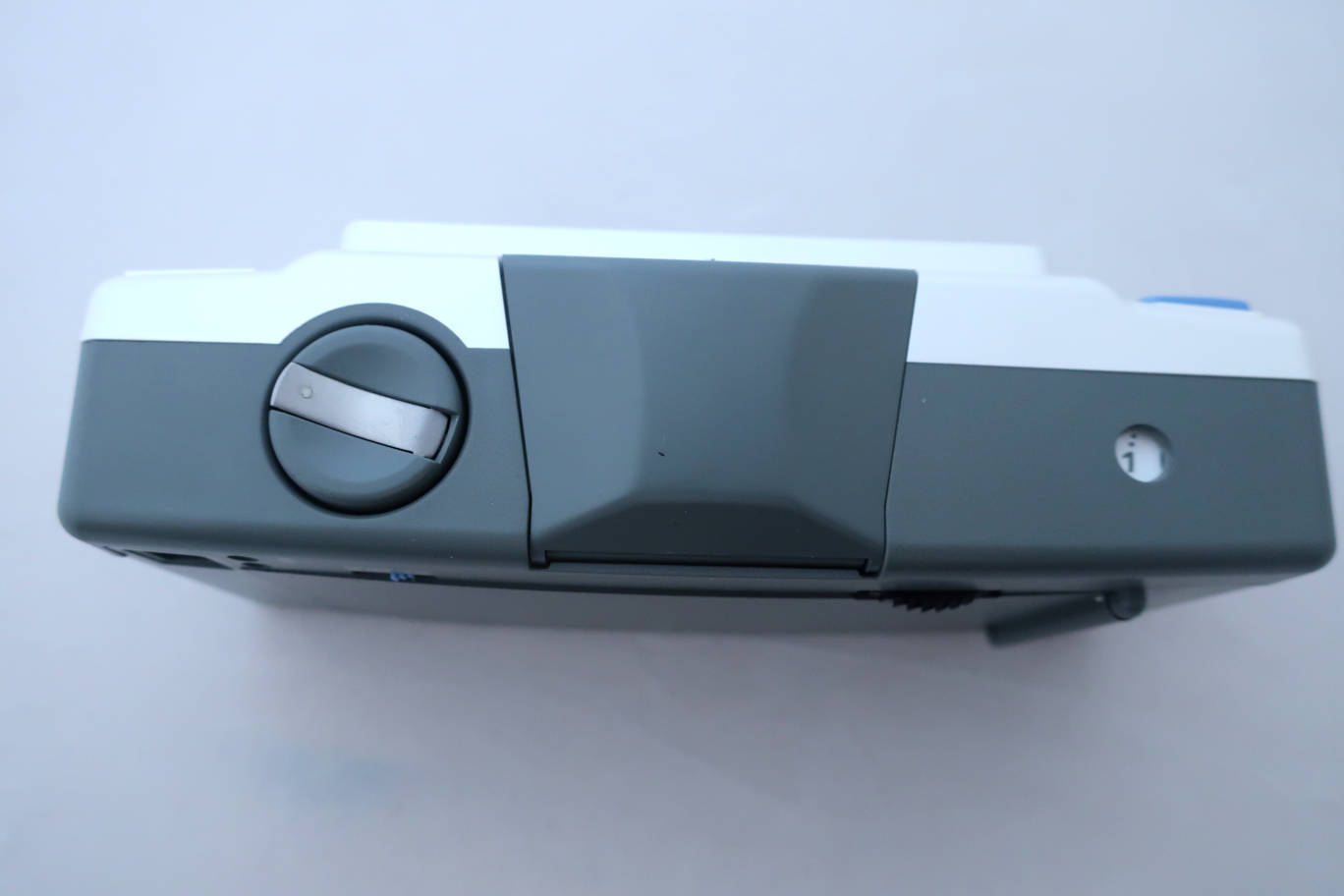 Seen from above. Rewind. Film counter.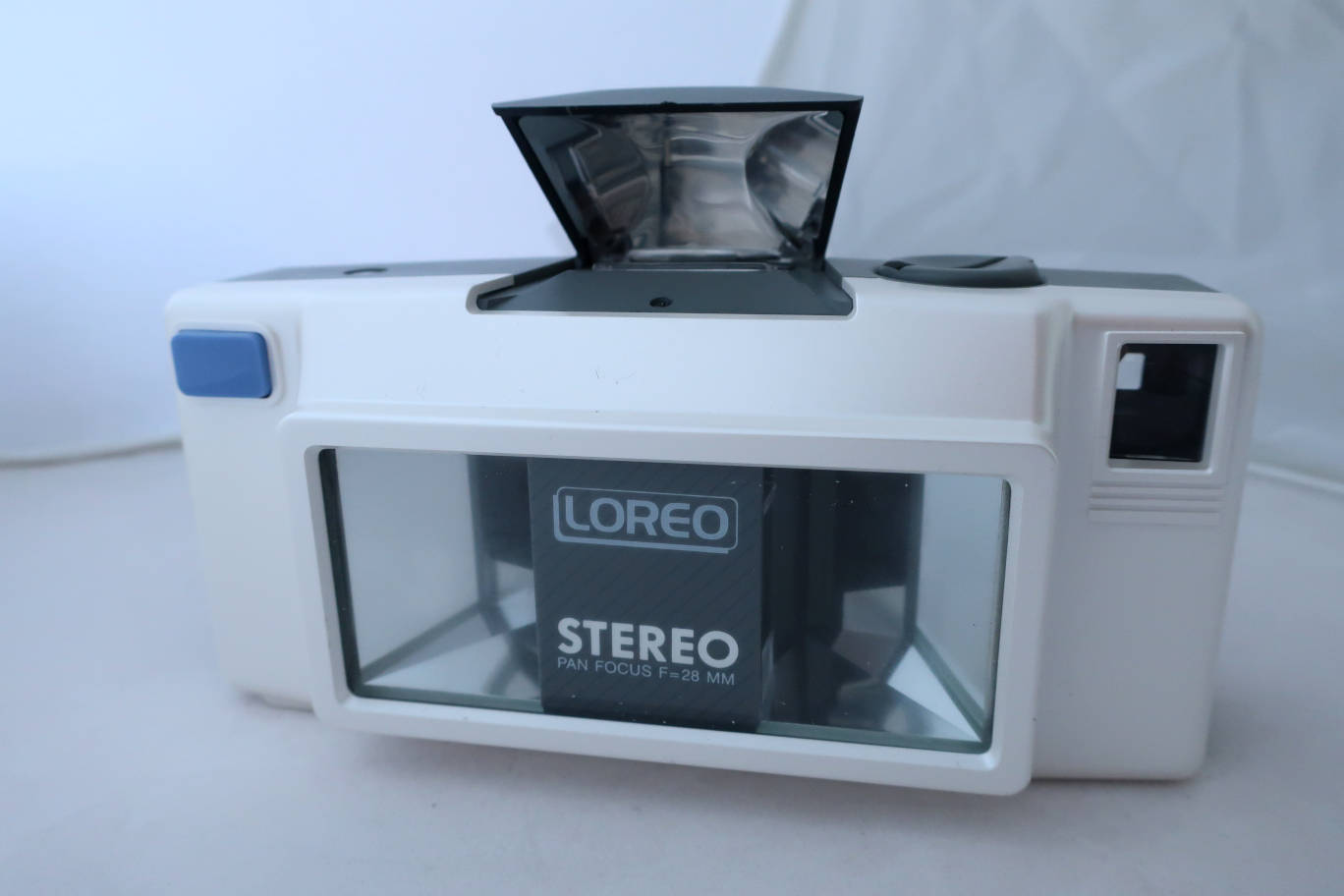 The flash rises when switched on.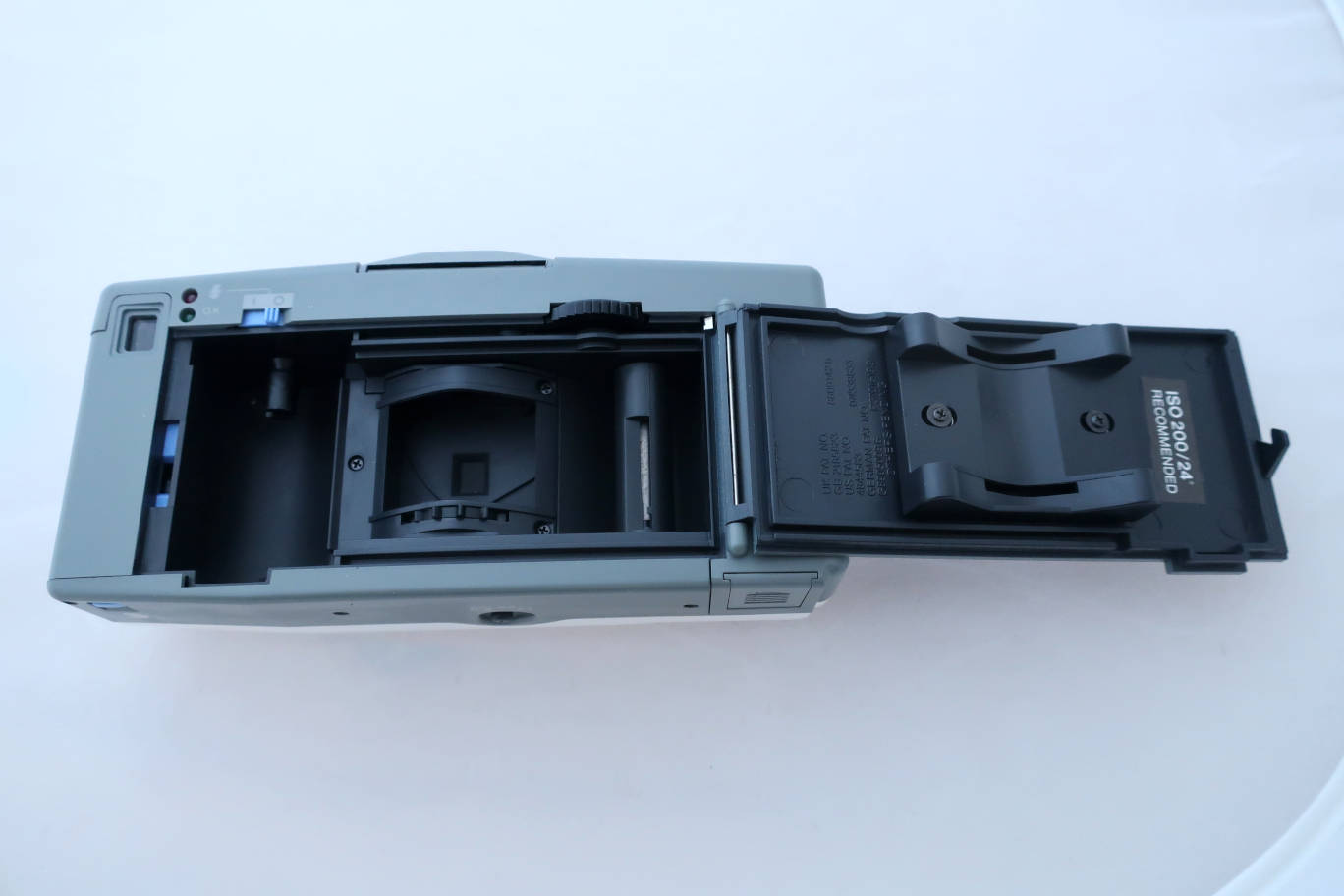 Camera back open. Curved film plane and curved pressure plate.



Film plane with sprocket wheel.

The camera is easy to use, like any simple plastic camera. Choose the appropriate film speed, 200 ISO for ordinary to sunny weather and ISO 400 for dull times and interiors, the latter with flash. There is nothing to set, just aim and shoot. Modern film will give usable results even with only one speed and aperture.

There is a range of viewing accessories still available. As you can have your print made everywhere, the system has large advantages to others. It's fun to have. A nice find.

And now, as promised, a special edition "Käpt'n Blaubär" (captain bluebear), a german kinder cartoon.



It comes as a set in a special box.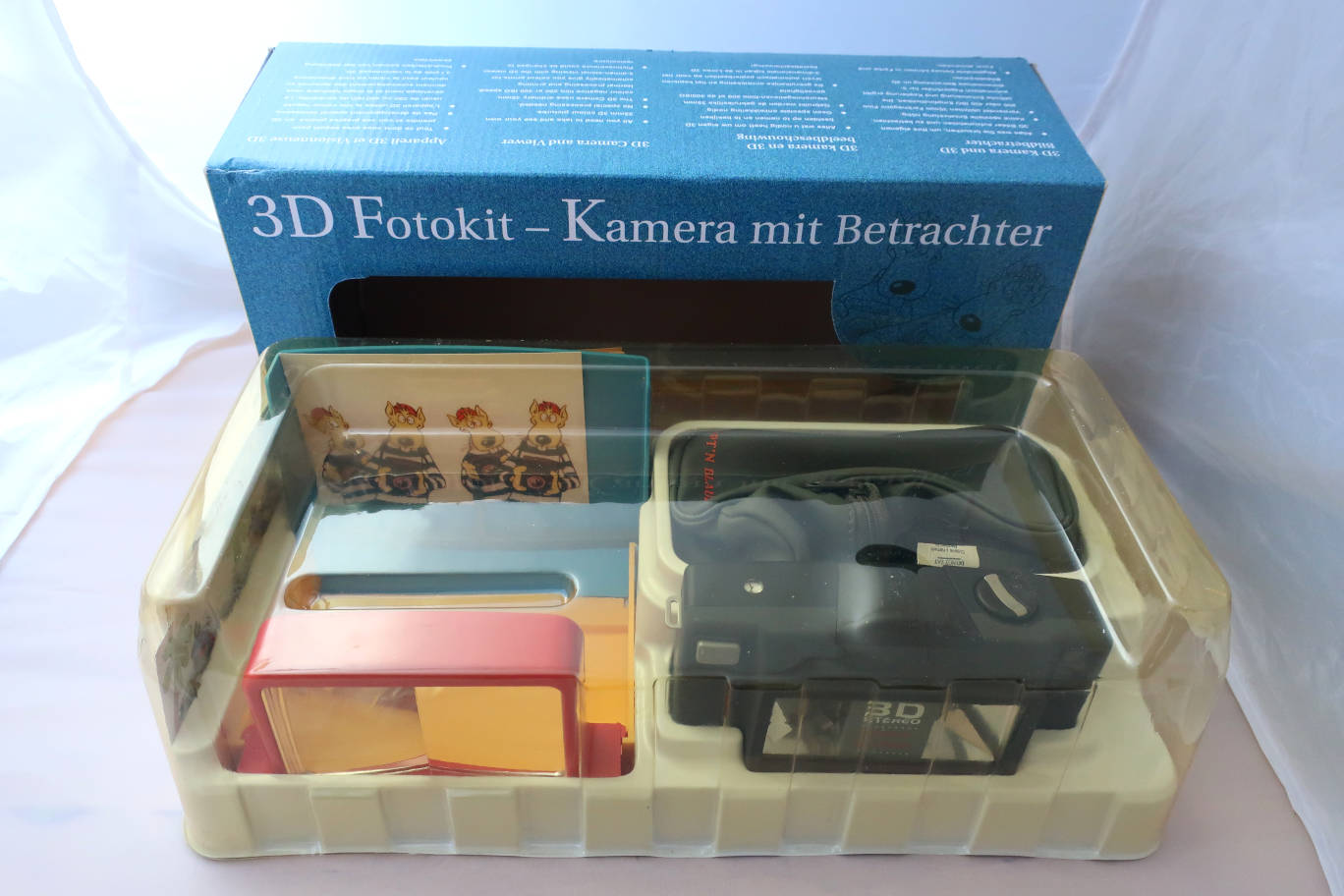 A blister in a box.



A complete set...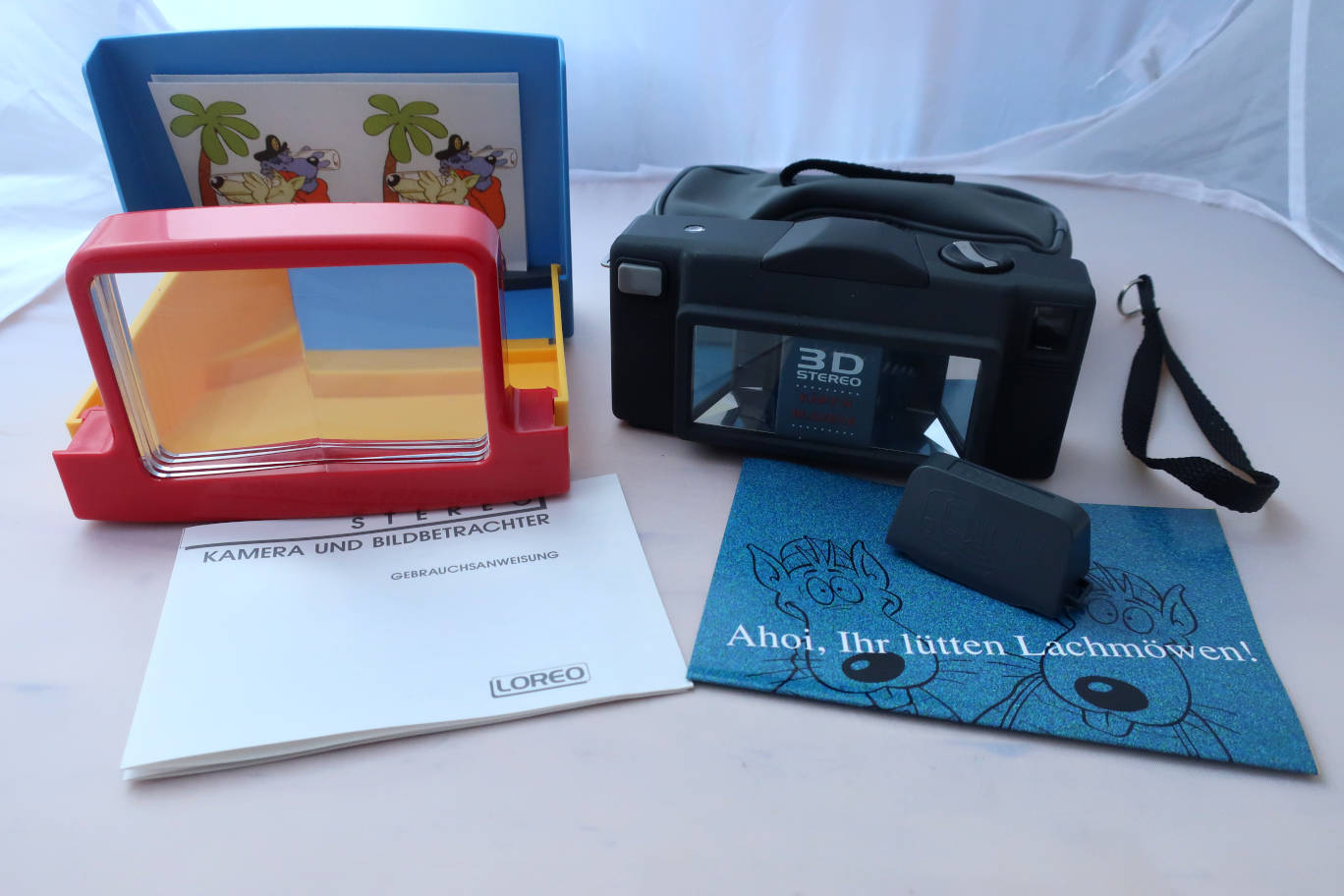 ...of camera, colourful deluxe viewer, instructions, kinder leaflet, pouch, strap, "separator", film and two cartoon stereo cards, it's captain bluebear on the picture.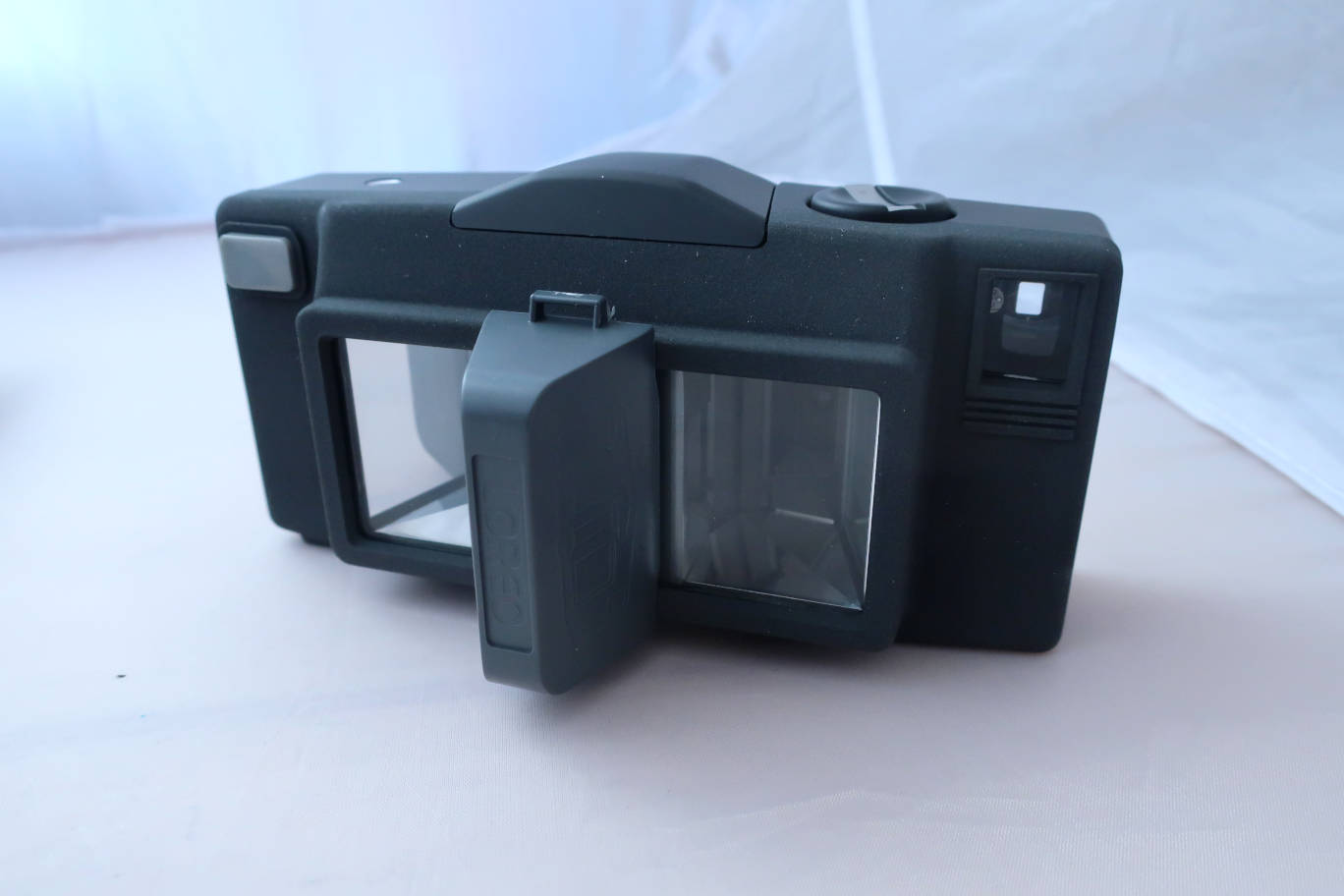 The camera comes with a clipsable "separator"...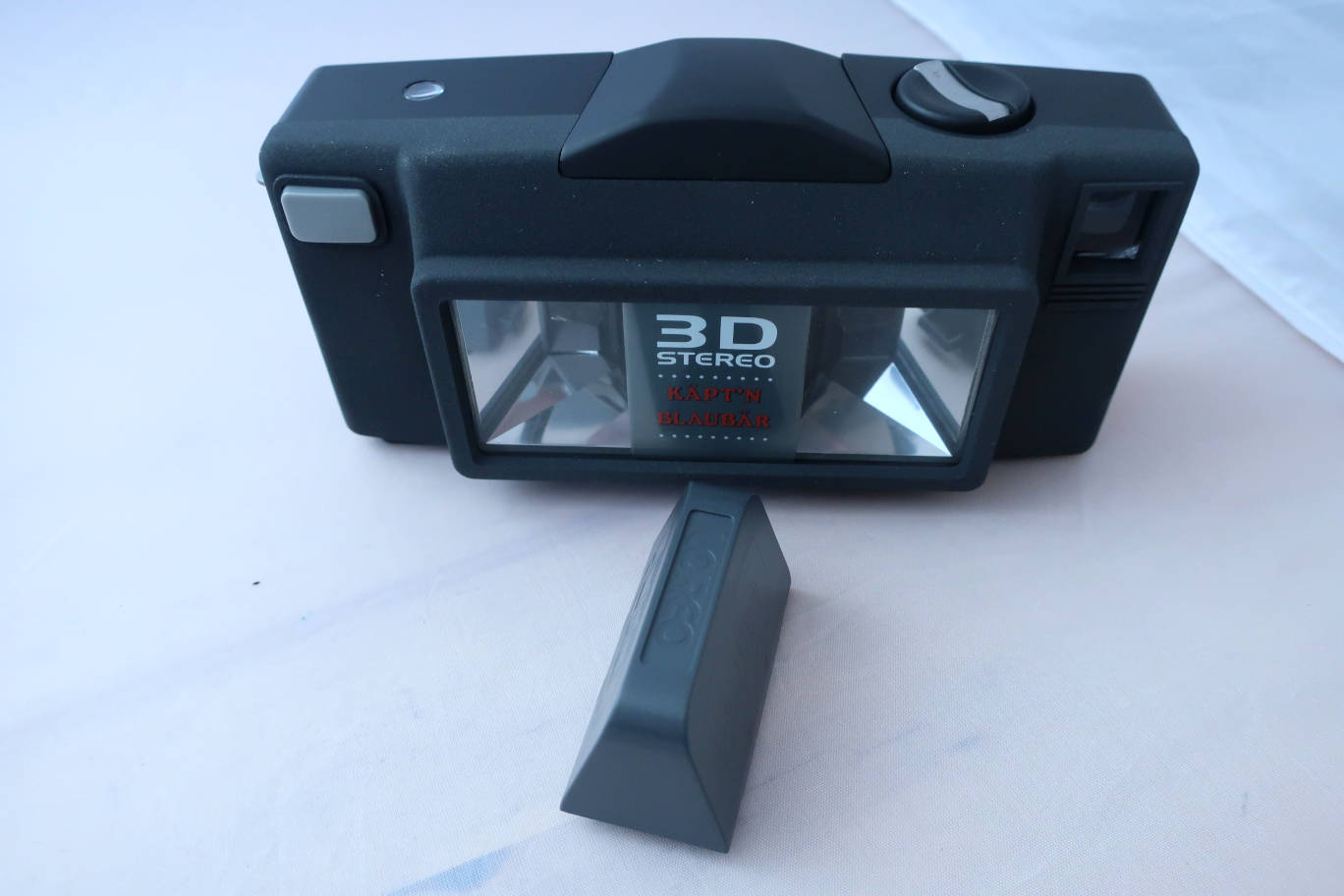 ...it is not mentioned in the instructions, so I don't know whether it's useful or not. Maybe it will giva a better separation between the stereo pair.