OddCameras.com Loreo 3D Viewer Deluxe and Mini

The Loreo 3D Viewer Deluxe was part from the Loreo 3D camera and lenses system. It is still made. The Loreo Asia Ltd., Kowloon, Hong Kong claims to be in business since 1982. They make or trade simple stereo cameras, lenses and viewers, pinhole devices and the famous "Lens in a Cap", a simple, focus free lens with apertures, in a kind of camera mount cap for a variety of SLR cameras which had quite some success in the years of the Lomo hype.

The system used is side-by-side or parallel 3D viewing, you look at the printed pictures with the help of a viewer, like those old stereo pictures from the 1900s. The ingenious idea was to use the standard 24x36mm film format, which can be processed in any photolab. The two stereo pictures are on one 24x36 frame. So on a 10x15 cm print you have both, side by side.

There are other viewer models, from cheap cardboard foldables to various plastic ones. All viewers were also branded, the most known being the Argus brand.

The features of the Loreo 3D Viewer Deluxe are:

Viewing Print Size: Standard 3R (3.5 x 5 inches, 9x13 cm) prints or 4R (4 x 6 inches, 10x15 cm) prints
Viewer Size: 159 x 120 x 38 mm folded (W x H x D)
Viewer Weight: 342g/12oz
Colours: Standard Grey / Fun Colours

Some pictures: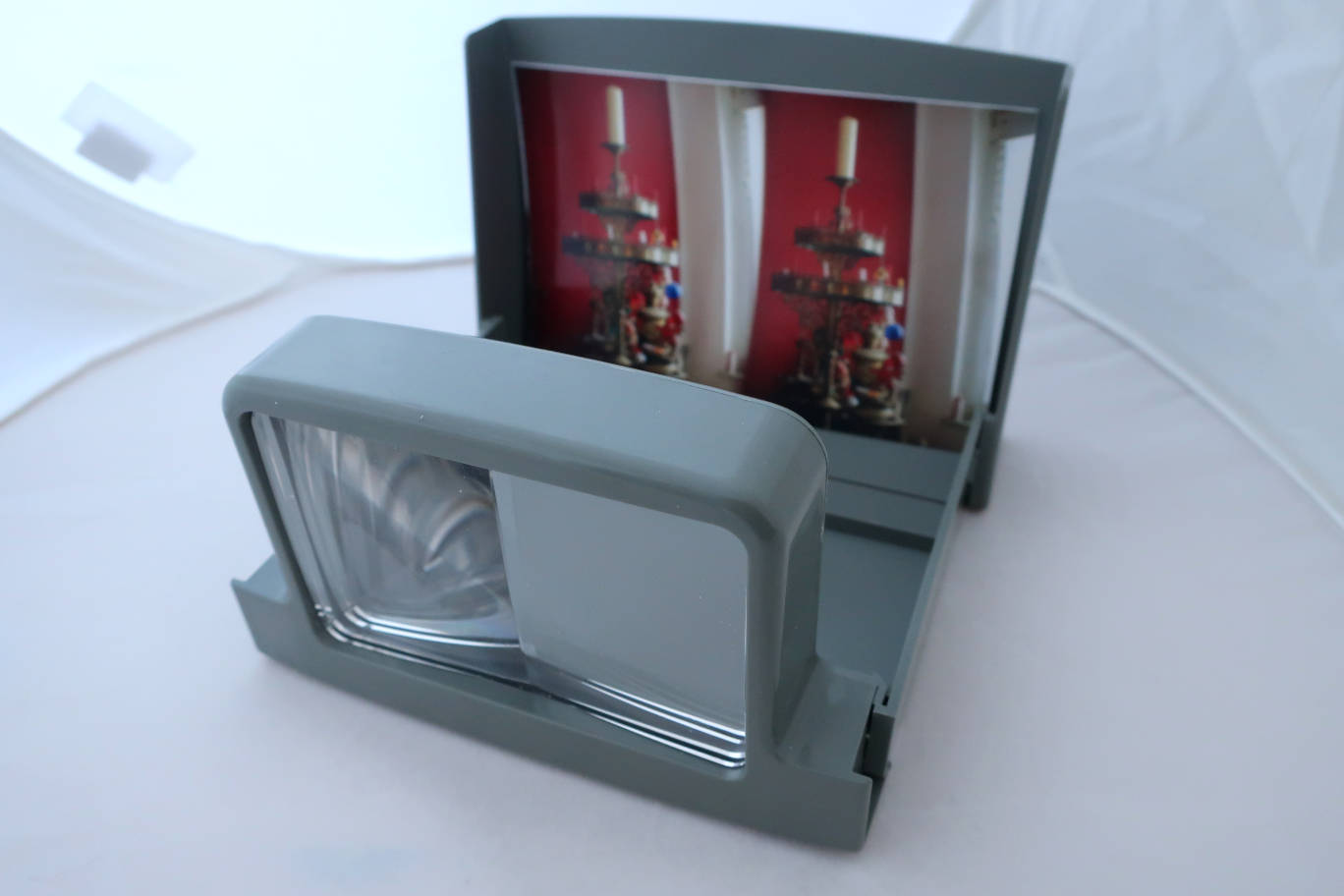 Viewer with 10x15 cm prints.



View through the front lens.



Lens folded.



Viewer entirely folded.

This is, as the name suggests, the best viewer of the system with a big front lens. There are smaller ones and the cardboard Lite viewers.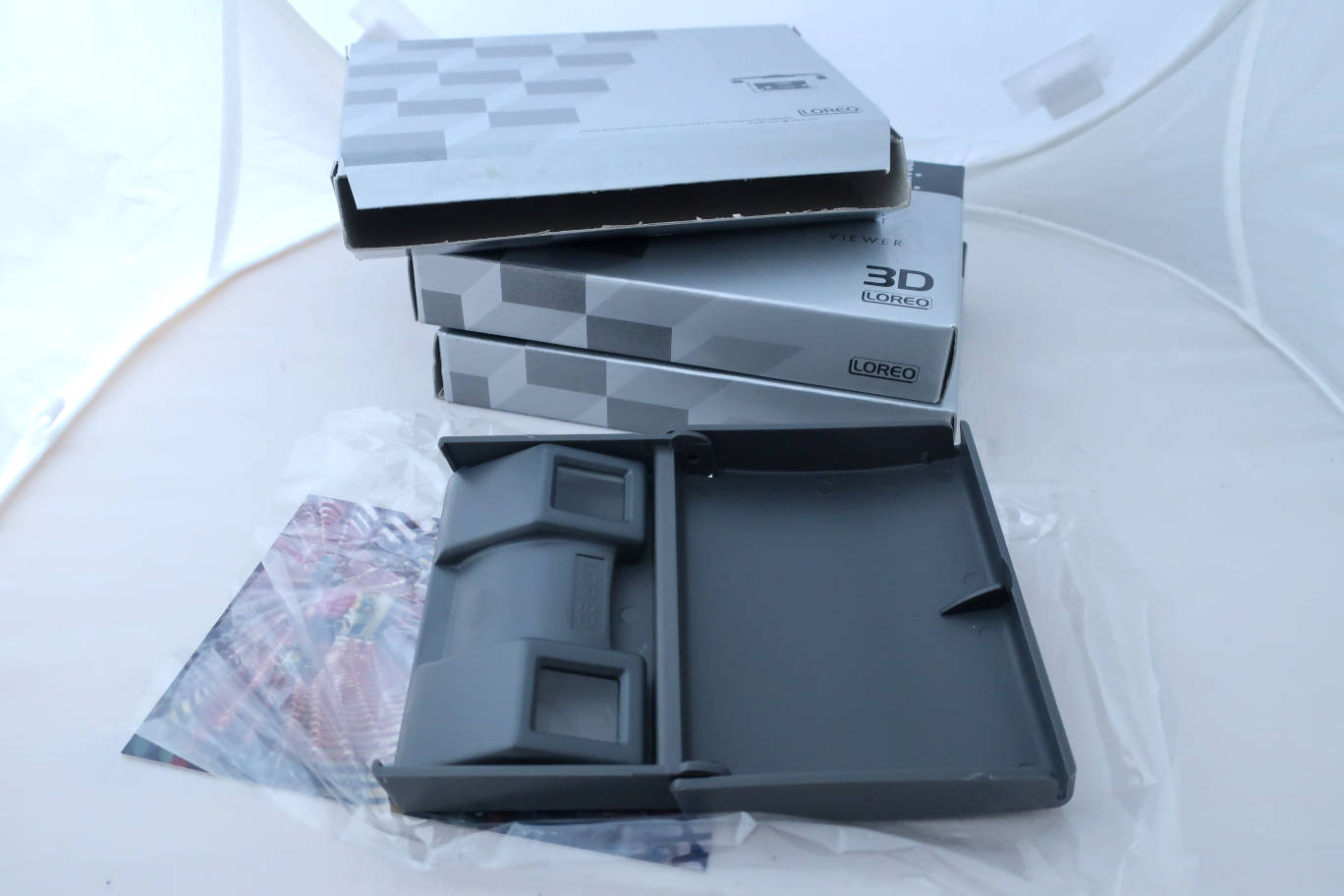 A pack of Mini viewers.



It folds to an easily pocketable size.



Unfolded with a 3D photo.

This viewer is much cheaper, but viewing quality is quite OK.

A range of viewing accessories is still available. As you can have your print made everywhere or print it by yourself with a photo printer like a Canon CP, the system has large advantages to others. It's fun to have. A nice find.